Let's be honest, it's also quite nice this season we call fall. Those last sun rays that shines through the trees, the leaves that gather between the mushrooms and a cosy atmosphere all around. As it starts to get dark outside and temperatures are dropping, you have a good reason to get creative again. The autumn is a good starting point for new inspiration. Take a walk in the woods and collect some beautifully colored materials. A great way to get started with…
AUTUMN SPIRIT IN THE HOUSE
Now that we are spending a lot more time inside, playing games, watching films on the couch for hours or having long dinner parties, it is a great time to bring the autumn atmosphere inside too. With your collected materials, in the most beautiful fall colors, you can create a warm candle decor. By adding a matching ribbon you give it an extra touch. Did you know that gold is a stunning color to be added to an autumn color pallet?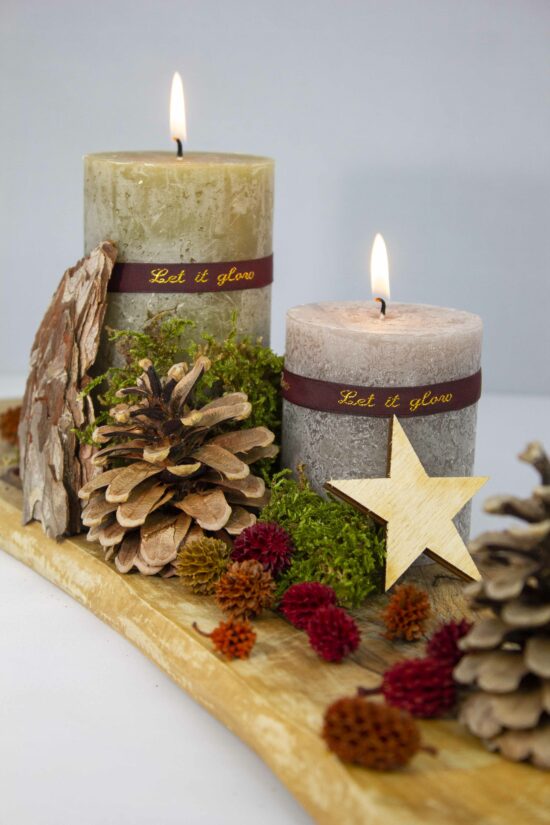 WELCOME AUTUMN
Your neighbor? A good friend? Or PostNL delivery guy who is on the doorstep again? You always want to give them a warm welcome. How about you create a stunning fall wreath. With all the leaves that are falling off the trees you will definitely be able to get it full. And with a nice text you also ensure that your neighbor will linger just that bit longer in front of the door, which gives you a couple of spare second to check your reflection. Tip: choose a wider ribbon, for better readability.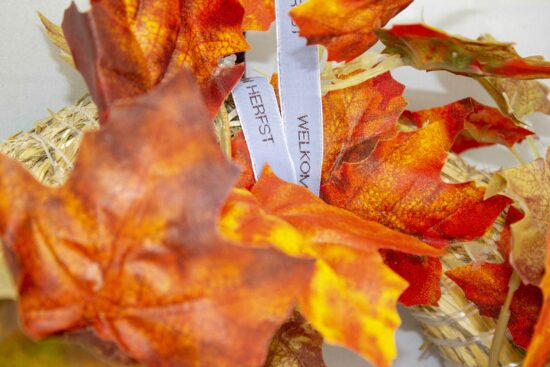 HOURS AT THE TABLE
Score! We get to wear our nice thick  woolen sweaters again, which comes in handy to cover up that extra little weight we gained. So free reign of food! Let's not forget to set the table in a warm and cosy fashion. With some beautiful fabrics you make the coolest napkins and by adding a lovely label or ribbon on which you could add your own text, you can finish it off completely.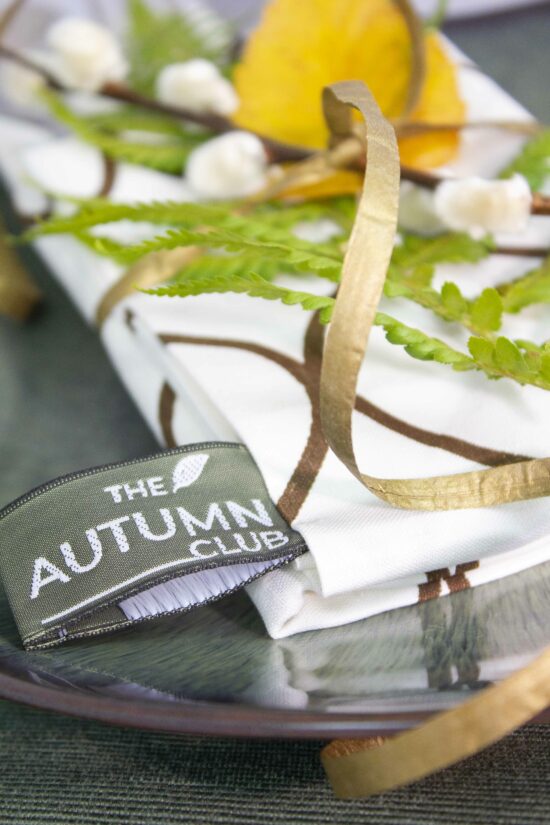 CRAFTING WITH THE KIDS
All the beautiful things that are collected in the forest are of course best transported in a homemade bag. Therefore, plan a craft afternoon for you and the kids. Super fun to be creative together. This way you'll also make the forest walk more fun and you don't have to pick up every pine cone you pass. With a name tag, for example, you know how to personalize the kids bags.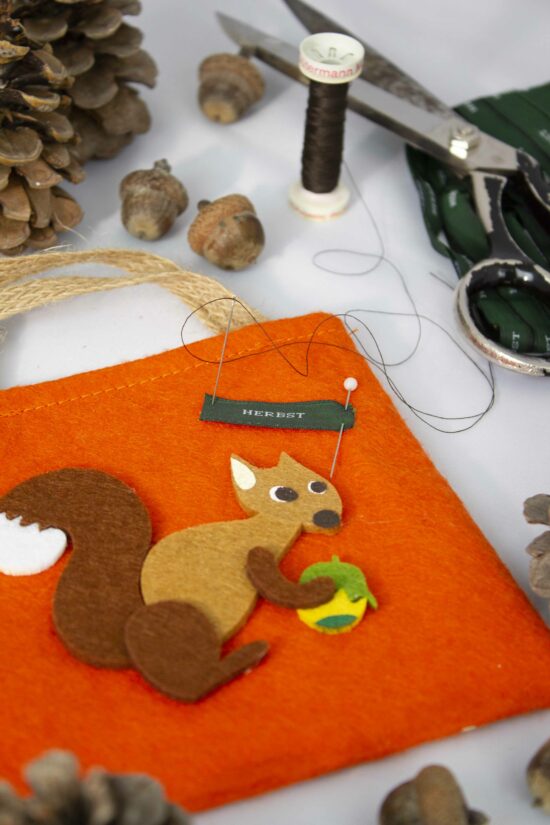 You getting excited to start immediately? Share your fall creations with us, we are curious! Instagram: nominette_labels or Pinterest: nominette