A label in your own clothing or product. It is not only very handy for recognition and prevents your belongings from getting lost, but it also gives the finishing touch to a (handmade) creation. As branding of your own brand, or simply as icing on the cake of your handmade creation.
That you want a personalized label is obvious, but do you choose a woven label or a printed label? We summarize the characteristics of a woven label for you!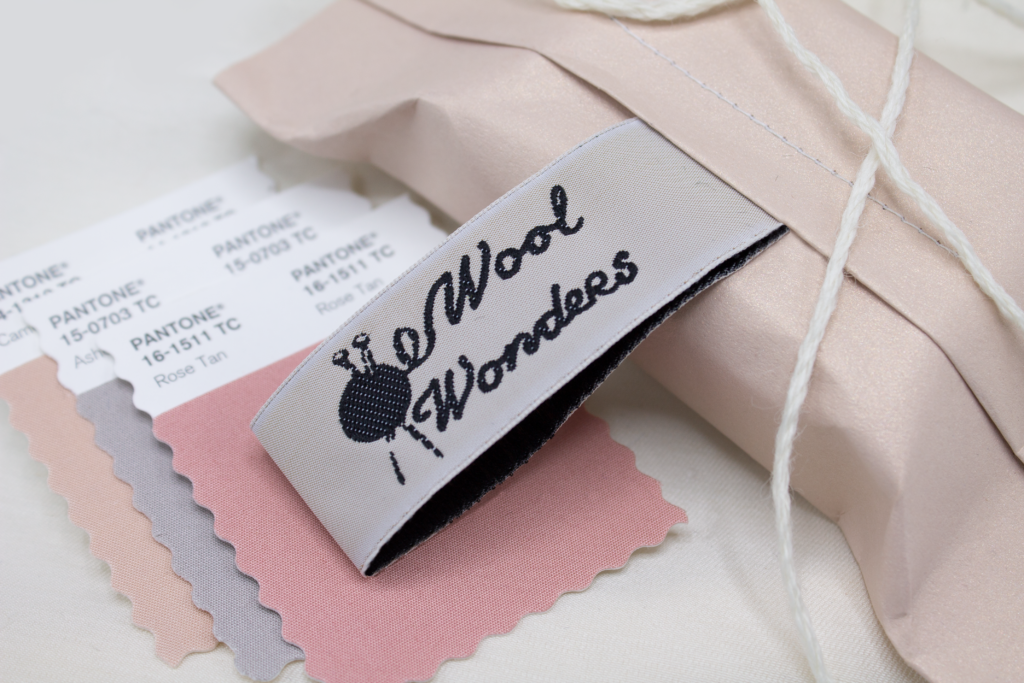 Woven vs. printed
What exactly is the difference between a woven and a printed label? We'll briefly explain it below.
With a woven label, the threads of your future label are woven together in a certain order. The loom follows a program in which vertical threads go up and down. In between, a horizontal thread is shot. The interweaving of these threads creates a piece of textile (your label) with the pattern of your text or logo, in the colours of your choice.
With a printed label, the piece of textile (the label) already exists and your text/logo is printed on it using ink.
Colourfast and durable – a sustainable label
Nominette works with Newlife yarn, which is produced from recycled PET bottles. Our labels are woven in 100% polyester yarn, are colourfast and washable up to 90 degrees. This means you won't have any problems with colours bleeding or text fading. Your woven Nominette labels will remain beautiful for years. So quite sustainable!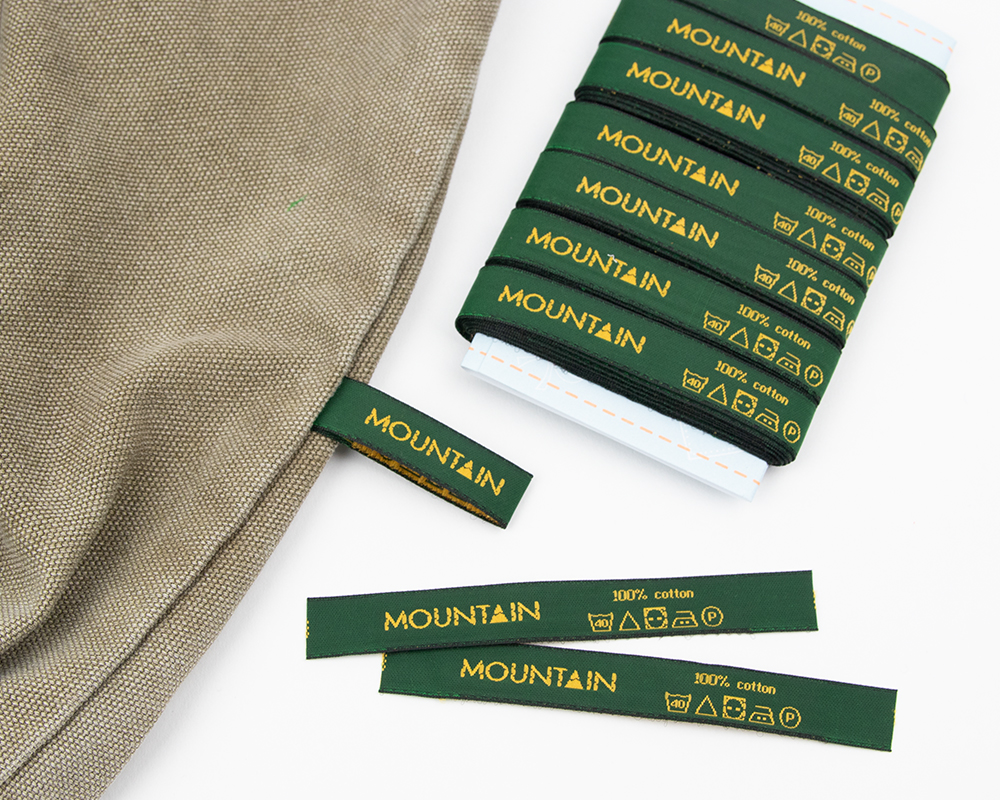 Luxury look and feel
Let's face it; a label with your own text or logo woven ínto the label looks a lot more luxurious than a printed label. A woven label just has a nice luxurious look and feels nice and soft. Important if you want to create good branding for your own brand!
Easy to order in small quantities
The ordering process is very simple. Just follow the steps of the design tool on our website one by one, and optionally upload your own logo. You will immediately see a simulation of your label. Our personalized, woven labels can already be ordered from 50 pieces. Curious about the possibilities of a woven label? Check out our product range!