In our section 'creator in the spotlight' we put creatives and entrepreneurs in the spotlight to talk about their passion. This time we talk to Erwin of sustainable clothing atelier Kleerlijk in Groningen (Netherlands).
What exactly does Kleerlijk do?
At Kleerlijk we make clothes for fashion brands in the Benelux. We do this in collaboration with people who are distanced from the labor market, but who are very talented in the work that they do. They often have years of experience in their own specialty which allows us to make many different garments. For example, we focus on T-shirts, sweaters and hoodies, but we also make cargo jeans, dresses and baby and children's clothing.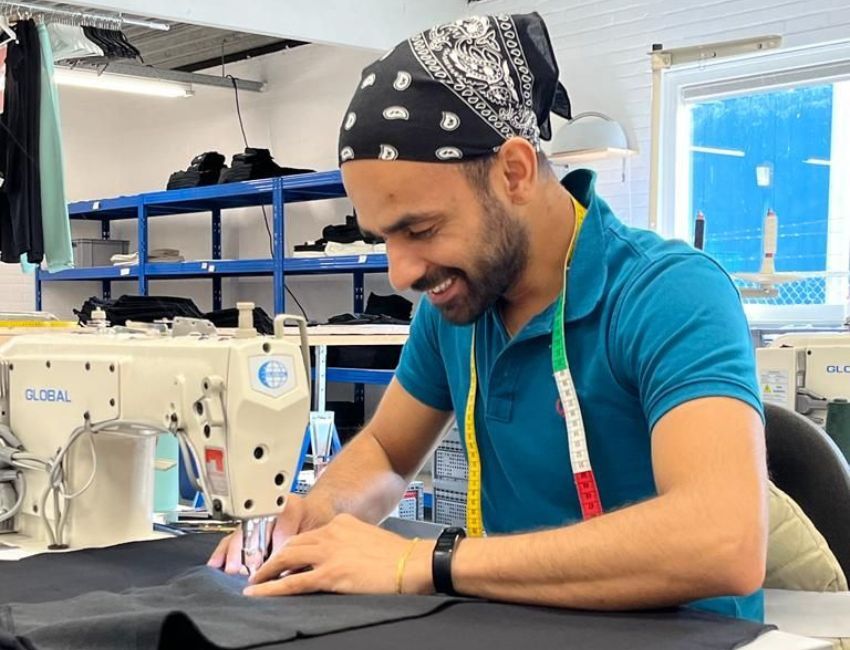 Kleerlijk originated from my (Erwin) own brand Rolánn Clothing. We always had the clothing for Rolánn Clothing produced in the Netherlands, but we were not satisfied with the speed and quality. When we heard that our clothing partner was going to stop, I thought: 'let's do it ourselves'. And so it happened, together with Daniek we have ensured that we now work with about 120 brands. With them we are going to ensure that we give the local manufacturing industry another boost.
Sustainable fashion through local production
We find it important that the local fashion and manufacturing industry comes back to the Netherlands. We want to do this by making it as easy as possible for brands to produce their brands in the Netherlands. We do this for example by keeping the numbers low, working with good quality fabrics and finishes, and through a personal approach to making the clothes. Of course, we also pay attention to the sustainable aspect of making the clothes. So we ensure minimal waste, and if there is waste we recycle/upcycle it by giving it to smaller local workshops, for example, or we start other fun projects with it.
From collaboration to sample day
The sample day is my favorite part of the process. That's because that's the day when the customer can come by and create the samples for their brand with us. We start by determining the fit and finishes, and choose the fabric that fits best. Then we draw out a pattern, cut it out on the fabric and put it together right away. Then we try it on with the customer and within a day you have your samples ready! Great for the customer because they have a sample right away, and great for us because we know exactly what to do.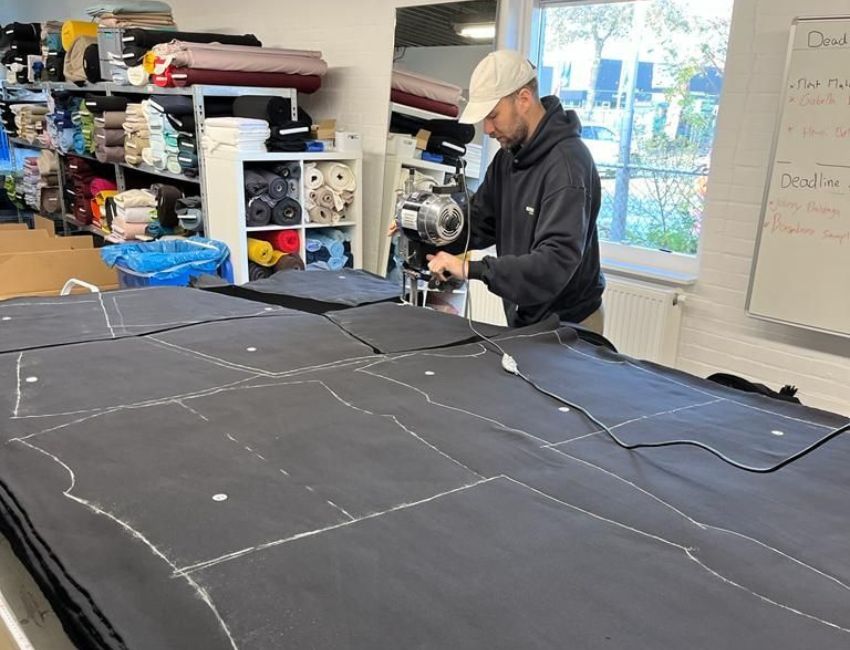 Growth through quality, personality and expertise
Especially in quality, we have grown in recent years. We have more and better fabrics, a greater variety of clothing that we make and many specialized personnel in different fields. Especially the tailors are an important part of Kleerlijk: without them we could never have done it.
One of my favorite collaborations is with Benchellal. In terms of stress, it took me a few years, but in the end this has been the process that has allowed us to grow as a studio in terms of quality and service.
In the future, we want to develop more in the area of fabrics. I think that in terms of quality and speed, we are good at the moment, only we want to develop more and better products. That's one of the goals we have high on the list for 2023. In the longer term, we hope to open several workshops that specialize in one field. In other words, dedicated studios that focus on streetwear, baby and children's clothing and haute couture. For the rest, we hope to grow primarily in terms of quality, speed and the personal touch.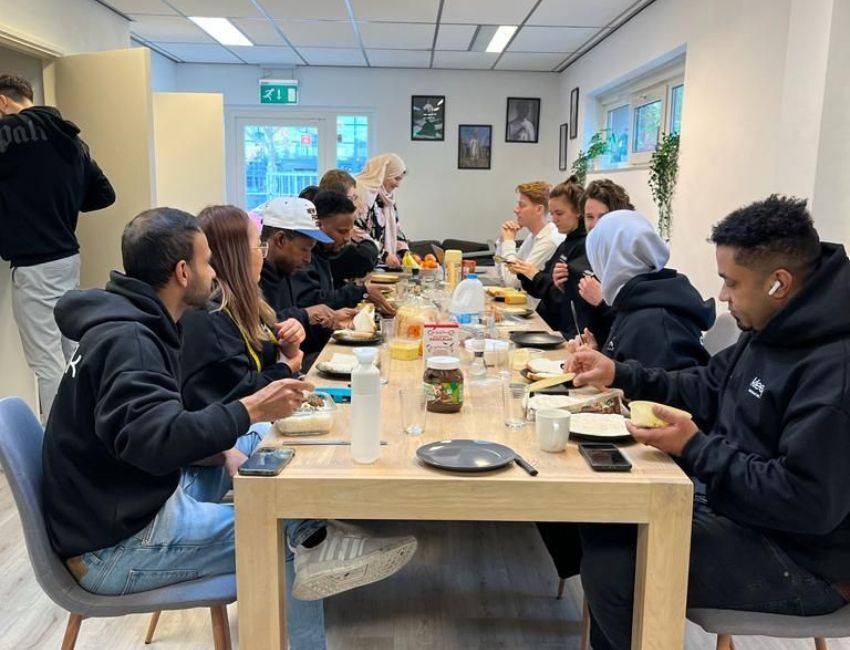 Kleerlijk & Nominette
For about a year now we have been ordering our labels from Nominette. Usually these are neck and care-labels, since these are the types of labels our customers ask for.
We are especially satisfied with Nominette's labels because of the speed. Things can sometimes get hectic so we need to act quickly, and Nominette helps with that very well. That's why we also refer clients to Nominette.
Do you also want a chance to be in 'creator in the spotlight' with your initiative, just like sustainable clothing atelier Kleerlijk? Mail your request to info@nominette.com with subject 'creator in the spotlight' and who knows, maybe your story will appear on our blog!