The spookiest night of the year is approaching: Halloween! Naturally, this calls for costumes, skeletons and pumpkins. On Halloween, many children go outside dressed up, passing decorated houses and shouting "trick or treat!". It is also a time of lots of creativity and crafting. Want to be even more original on Halloween this year? Then be sure to try these 4 DIY ideas for Halloween
1. Make a fabric pumpkin
You can make your own fabric pumpkin! Find a nice fabric and fill it with a soft stuffing such as wool or foam. Fold the points together and sew with needle and thread. Finally, tie a thread around the pumpkin to create the folds of the pumpkin. Tadaaa! Your homemade pumpkin is ready!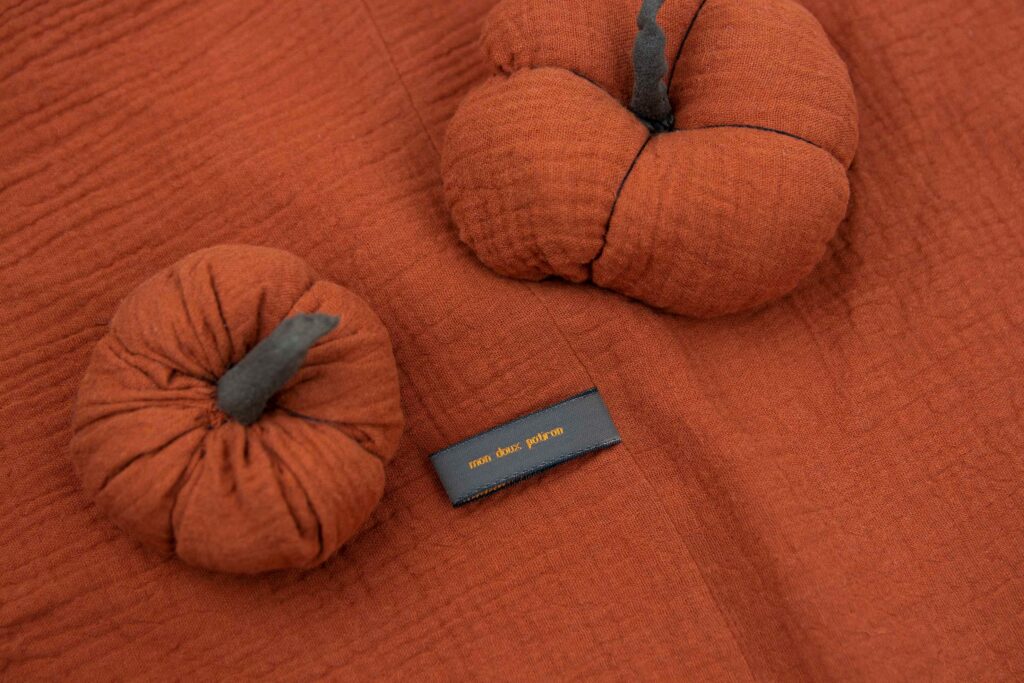 2. Get creative in the kitchen
There is nothing more fun than baking, and especially for Halloween, you can really indulge yourself in the kitchen. Bake cakes and decorate them as scary as possible. For example, make a decoration of cute ghosts, spiders or pumpkins on the cakes. It's not only fun to do but also delicious to enjoy afterwards.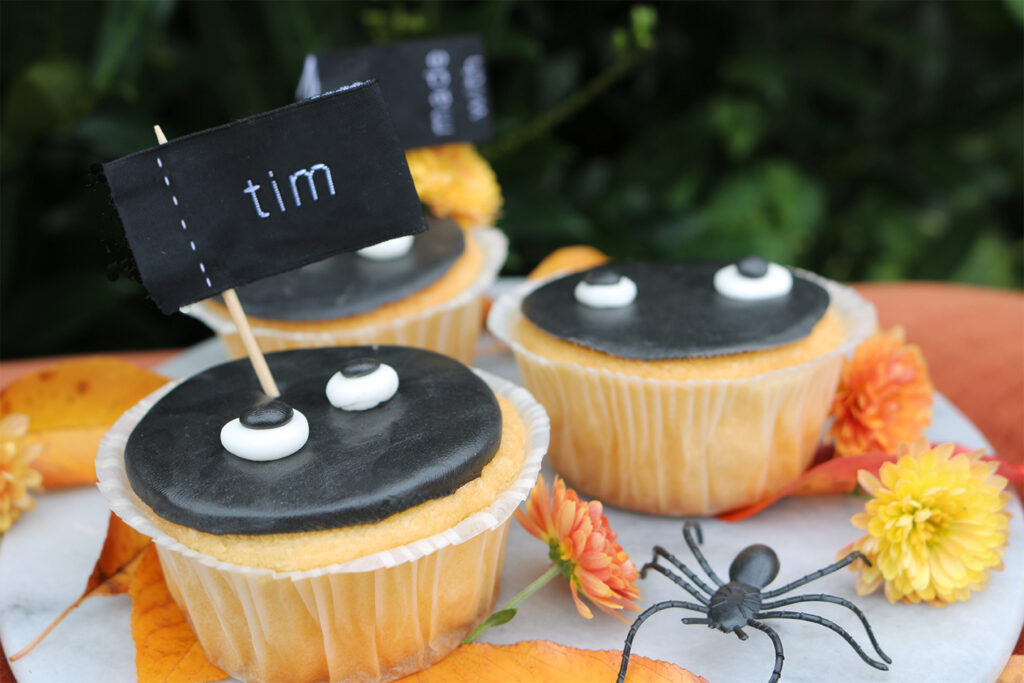 3. Make a spooky puppet
Decorate your house with your own Halloween decorations! For example, make these cute little ghosts and witches. All you need is yarn in a colour of your choice and a pair of scissors. Cut the yarn into 20 threads about 20 cm long and lay all the threads on top of each other. Pick up the threads together and fold the pile of threads in half. Tie a thread about 2 cm below the fold around the floss so that the threads stay together. If necessary, cut the threads at the bottom to the same length, and your spooky little witch or ghost is born! Finish it off by attaching eyes or a fun accessory such as a witch's hat.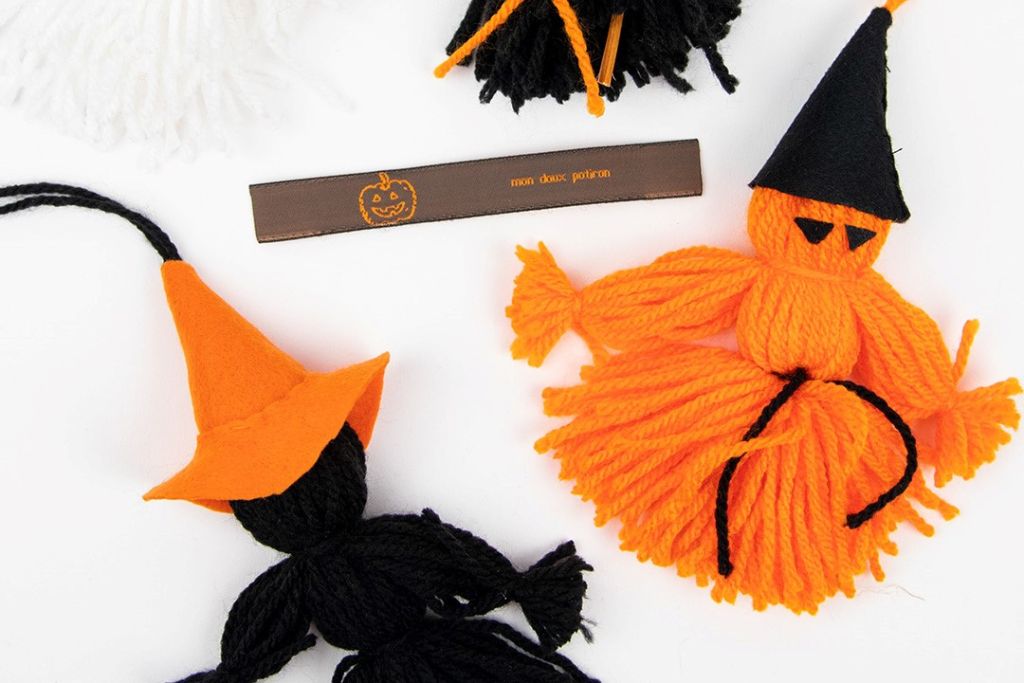 4. Pimp your clothes
Complete your Halloween outfit with our labels. You can add a spooky text or word and a fun symbol like a pumpkin. This way you will certainly have the most original costume!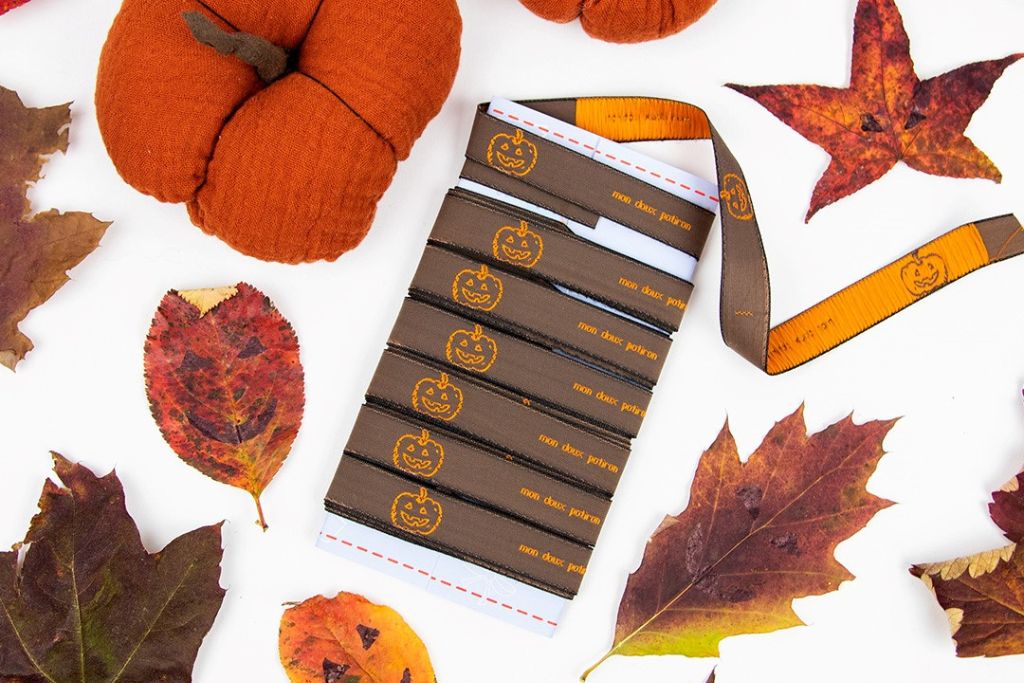 Are you going to try these 4 DIY ideas for Halloween? Send us a photo of the result via Instagram via @nominette_labels!