Being silly in love and living on a pink cloud. The day of love is drawing nearer, Valentine's Day! Either you love it, or you hate it! The day that you are going to declare your love to the person you've had a secret crush on for ages or the day that you show your loved one how fond you are of him or her. Time for surprises, because despite the fact it is getting increasingly commercial, everyone's mind is still wondering: Will I receive something? Are we going to do something? Do I have to surprise someone?
Good morning my love
Yummy! What a nice way to wake up. And if you think that, that is where the surprises end, you are wrong. Because between the delicious breakfast are two wristbands with an invitation for tonight. Date time! What an original way to get invited.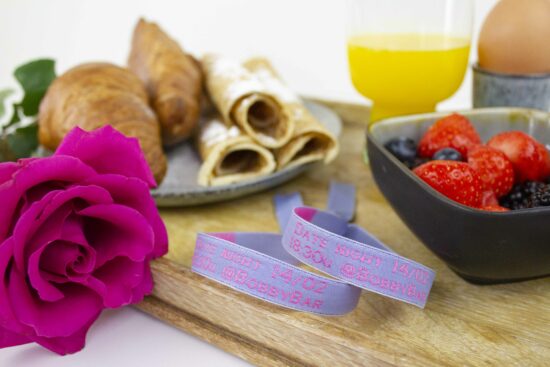 Your silent admirer
With all the love hanging in the air, it's time to let your secret crush know how crazy you are about him or her. Be creative and pull everything out of the closet. Write it down, put it in a bottle and have it delivered as quickly as possible. Finish the bottle with a beautiful valentines coloured message so his or her eye will immediately spot your delivery.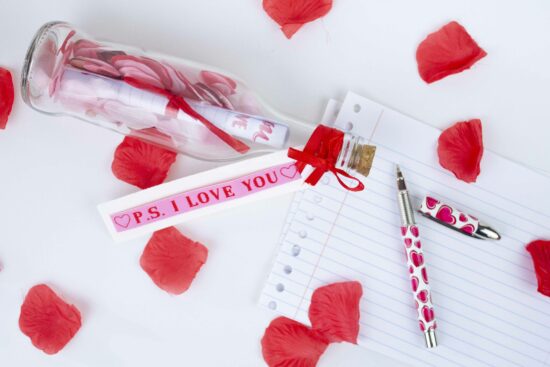 Flower power
The power of roses on Valentine's Day. Yes, it's a given … these always do well. Add an original gift and swap the long love letter for a nice ribbon. That way you'll immediately know who the sender is. Love, your Valentine!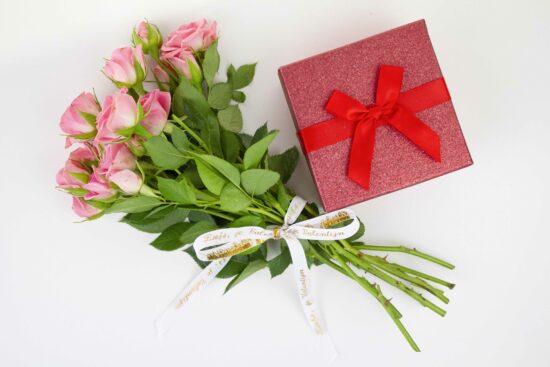 Hopefully we could inspire you for your Valentine!?