The previous school year was of course a very strange year. But now, after a long summer holiday, it is time for a new start. Time to go back to school. The schoolbooks can be taken out again, who knows, maybe even a new teacher and finally the chance to play carefree with friends again. In short, time for a new rhythm within the old familiar surroundings. Exciting and incredibly fun! To get your kids ready for a new school year, it's best to be well prepared. Nominette gives you some inspiration.
Ready, set, go
One could get jealous of a long summer holiday like that. Plus, there is plenty of time to start prepping for a new year. Sit down together to see what the kids need. Cheerful cover paper, matching notebooks, new pens or maybe even a cool pencil case. Make it a creative afternoon. The school items will be personalised easily to fit your son and daughters taste if you mark them with ribbons or labels. Think of a bookmark, name label for elastic cover paper or ribbon for a pencil case. Tip: go for a striking color that matches all new school supplies, so the ribbon or label can be used for anything.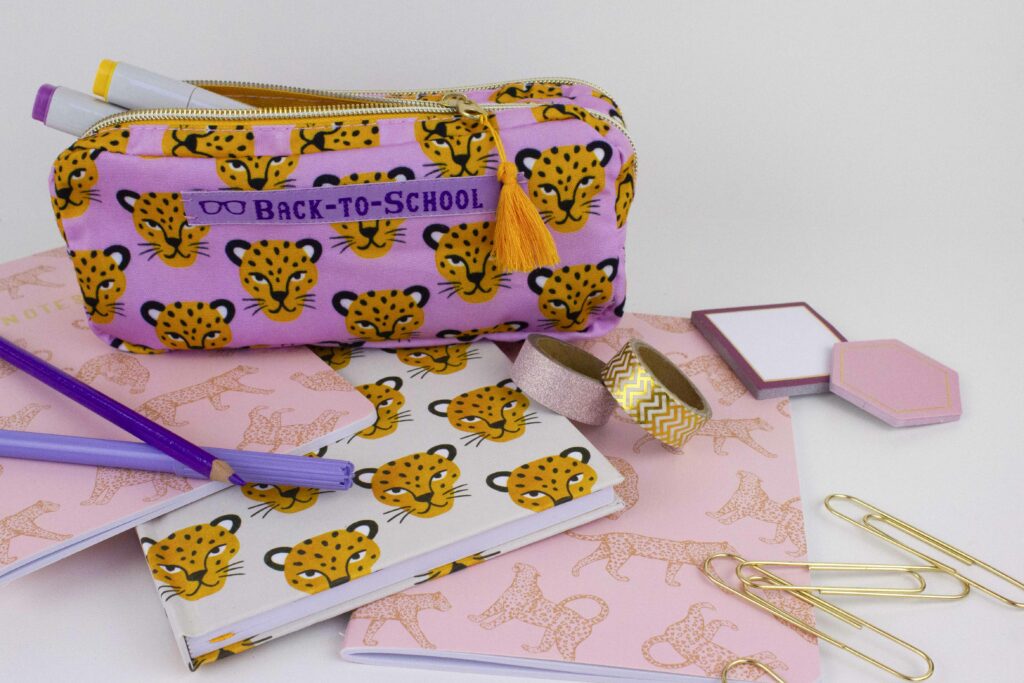 Sporty
And fortunately, there is also gym class, because besides the lessons like history, geography and math, there is nothing more fun than being active. Because as a child you have to lose some of that energy. Typically, they also like to lose other things… At Nominette we've come up with the perfect solution for issue. Labels & ribbons! Add your name and telephone number on a ribbon or label. In addition to name labels to stitch in, we also have iron-on labels. They are not only very functional, but also very easy to apply. Just iron over the label and it will be firmly attached.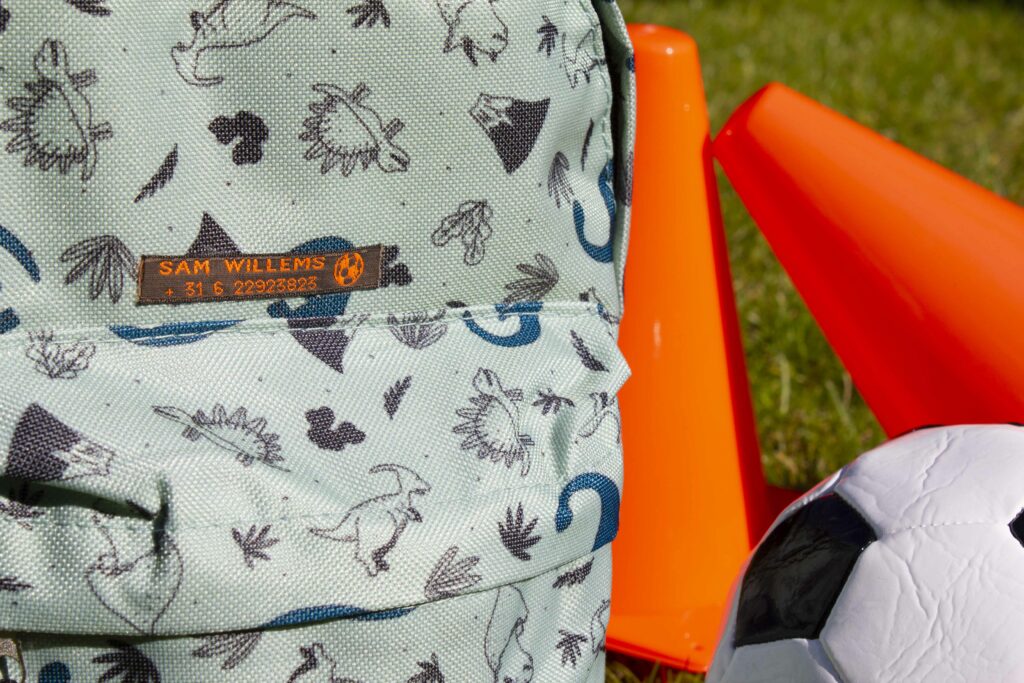 Introduction camp
Sleeping bag ready, suitcase packed and excitement rolling off of them. Going to camp is can be quite daunting. But once there, it is a big party. With a wristband, children immediately feel a certain connection, plus it is also a way for the teacher to form groups. Fun and functional!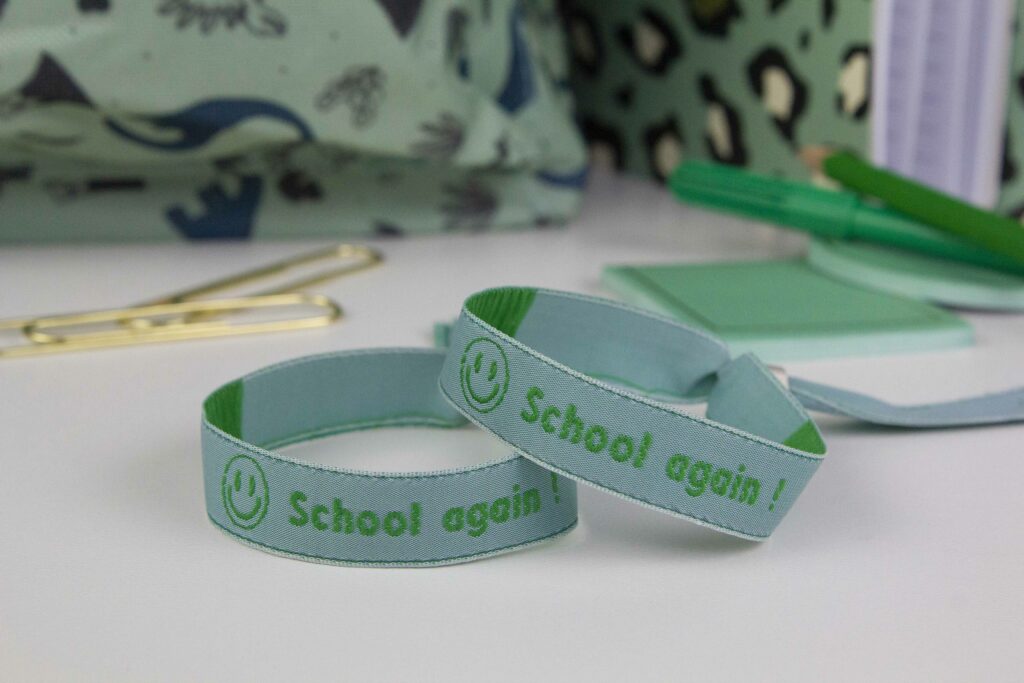 We are very curious for your creations. Tag us in your creation on Instagram via @nominettelabels or visit our Pinterest page. Enjoy!