In the summer months, there is nothing more idyllic than an afternoon of fruit picking. In addition to this being a lot of fun for both young and old, you can also make delicious treats from the fruit. There are plenty of beautiful orchards where you can pick your own apples, cherries or blackberries that you can enjoy at home.
To include
Picture this! You strolling in a picking garden with your homemade picking basket on your arm. Of course you can choose the easy way and go for a wooden crate or wicker basket. But let your creativity out as well. Crochet your own bag, add details and order your own logo on a label via Nominette. Do this in your favourite colour and the perfect summer day can begin.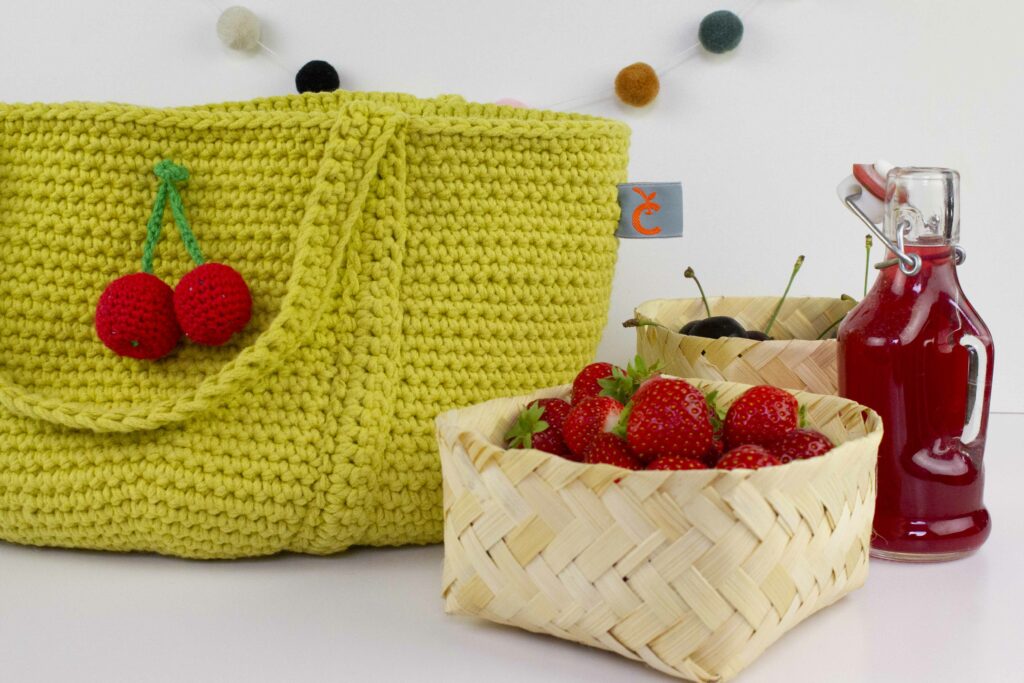 Yum!
Once at home, you can start making the most delicious things with the fruits, you literally hand picked yourself. Jam still remains everyone's favourite. Choose a delicious recipe, fill your jam jars with homemade delicious jam, put a sticker on it and finish it with a colourful ribbon. At Nominette you can order your ribbons in various sizes, with your own message, font and a wide choice of symbols. Easy Peasy, lemon squeezy!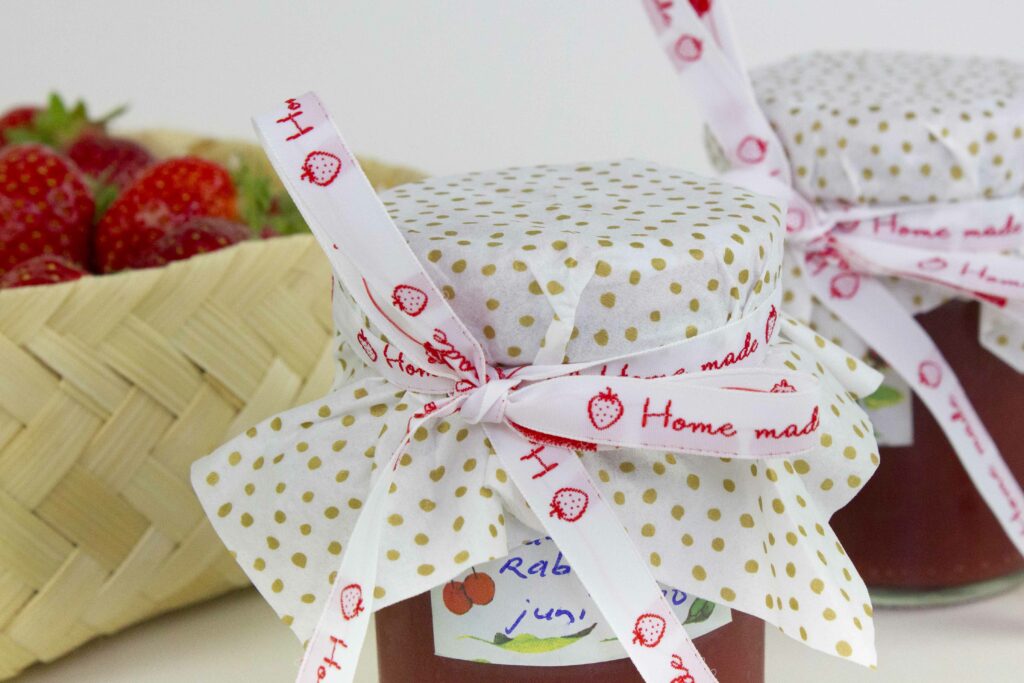 Early bird
That is a great way to wake up. A delicious breakfast, with a powerful smoothie made from handpicked red fruit, not to mention that lovely message from your loved one! Be original and tell each other something beautiful on a napkin. With a ribbon or label you can come up with the best things that will make the other person shine. So hey sunshine, what are you waiting for?
Too cute
As icing on the cake, the treats should not be forgotten. From your grandma's apple pie, to your favourite strawberry pastries. One thing is for sure, after a day of picking fruit for yourself, there are plenty of recipes that you can get started with. With a simple skewer and an iron on label, you can give your homemade baked goods an extra touch at parties and serve them in style. Could it be any better than that?