It's time to have a picnic again! And let's be honest? Going out for a picnic in nature, with friends or family is always a good idea. Sure, you could just use any old bag and fill it with tasty food. But if you want to do it right, then you might as well go all out with your homemade picnic items. With fabrics from Lana Lotta and patterns from Made by me-bySaskia you can get started right away to make your picnic set look stunning. At Nominette we are so excited about the picnic season, that we would like to give you some inspiration.
Ready, pack, go!
Whilst walking through the woods, a picnic will provide the perfect little break. Choose a beautiful spot and lay out all the goodies you brought on a cool blanket. The wonderful thing about making everything yourself is, that you can do it completely in your own style. Choose a couple of flashy fabrics and incorporate them in all your products. This will make everything fit together nicely. After all, the table might already be quite busy. A ribbon or label will give it the extra touch you're looking for and complete the picnic table.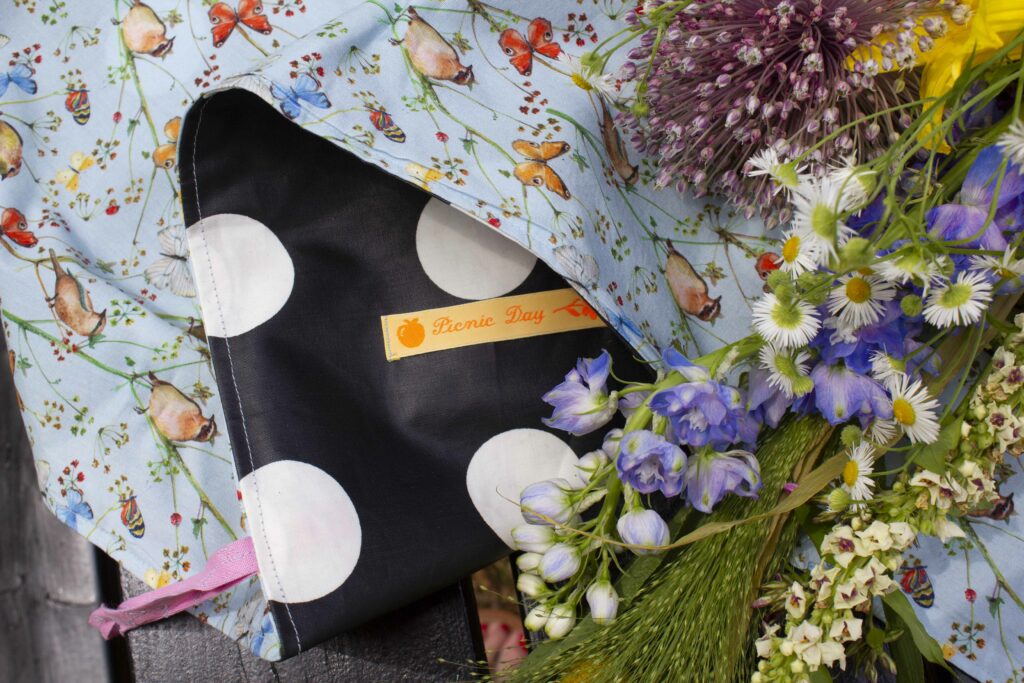 All packed!
Let's start at the very beginning, a very good place to start: the picnic bag! You should of course be able to pack all those yummy treats easily. Sturdy fabric and a good fixed handle is a must. You can enhance your bag with a funky print, lining and a ribbon or label to add some detail.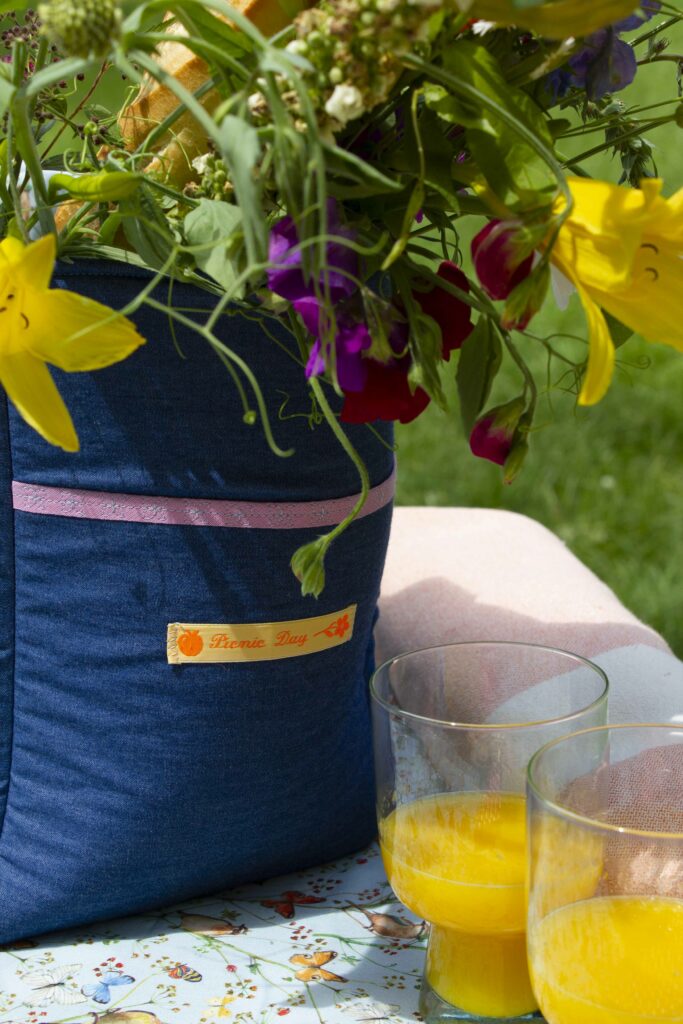 Yummy Bite
It is so annoying when you take a fresh apple out of your bag and it's full of dents. But we have the golden tip for you! A thickened apple sachets. Super handy and fun!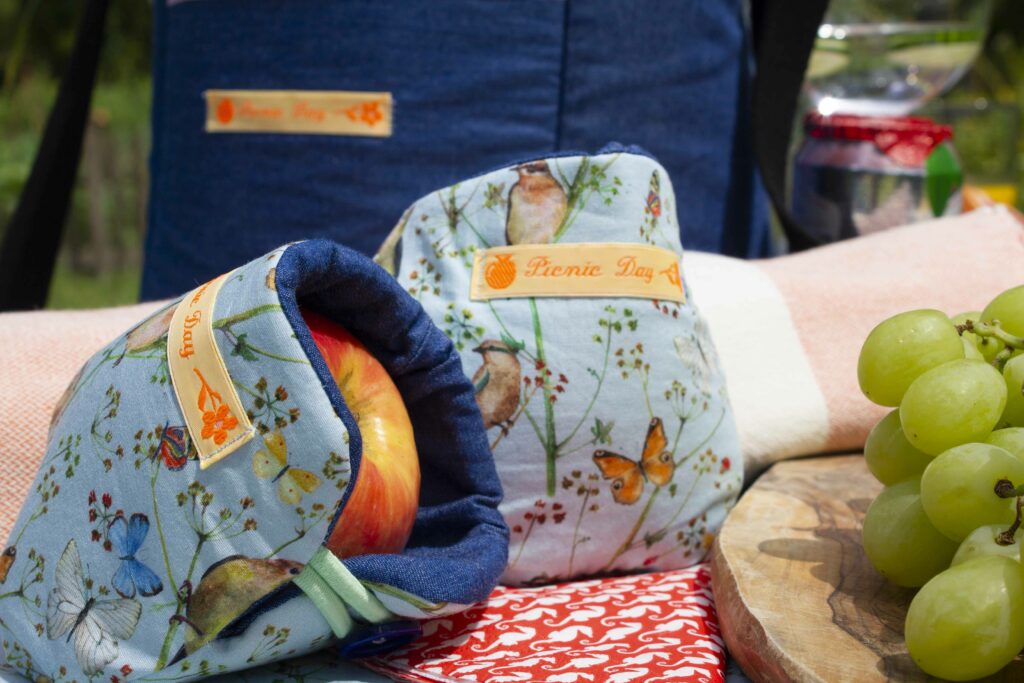 Enjoy your meal
Last but not least, the cutlery bags. Because hey, if you're going to have a picnic, you might as well do it right. With a different inside and outside, cheerful ribbons and a label with a lovely message, you can make it completely in your own style. Tip: contrasting colors always do extra well.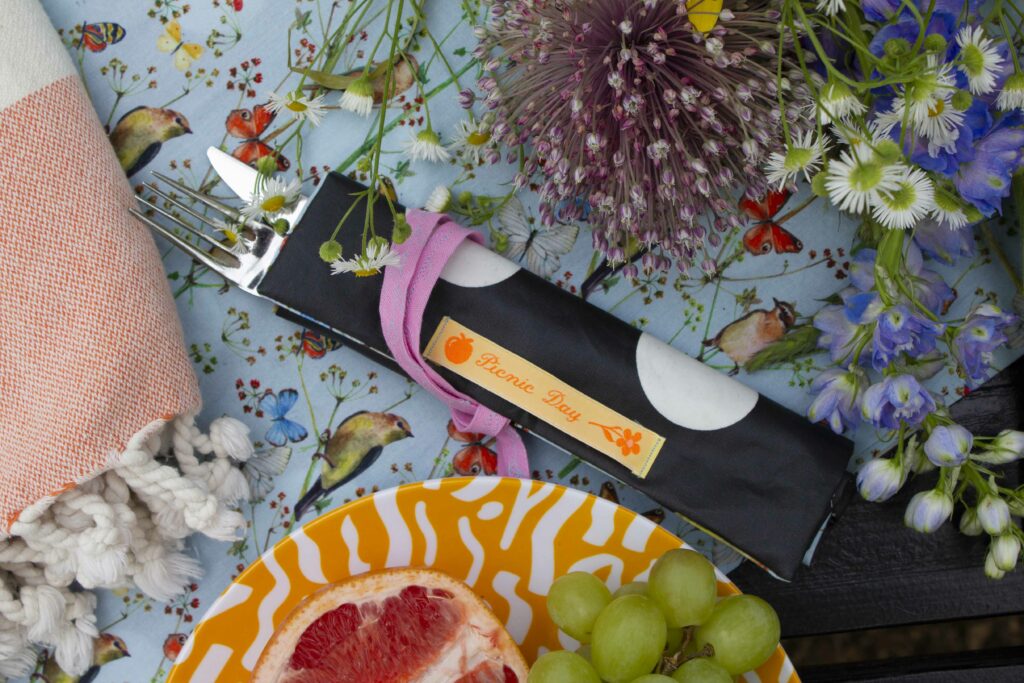 Enthusiastic? We are very curious to see your picnic creation. Share it on Instagram via @nominette_labels or on Facebook via Nominette Labels. Have fun!