Are you ready to bring the summer to your garden? We totally get you. Creating a relaxing summer corner in your garden and enjoy the sun to the fullest. With beautiful, trendy pastel colours for knitting yarn and striking labels and ribbons, it'll be super cosy. Need some inspiration? We have list of some stunning items for you.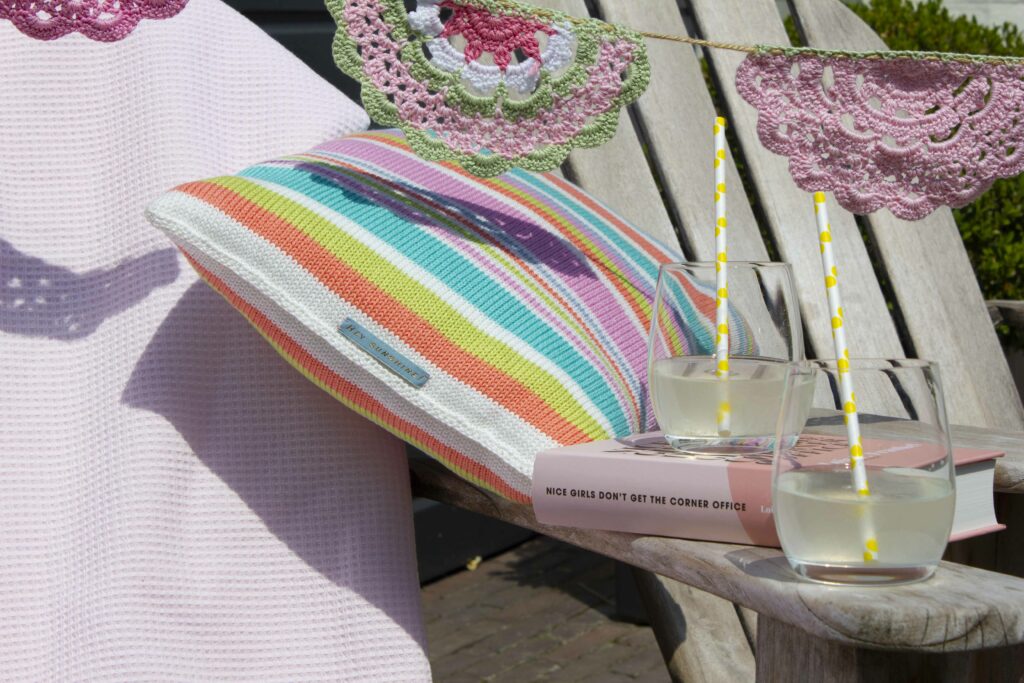 Summer cheers
We prefer to laze in the garden, in the middle of our own creations, whilst sipping on some homemade lemonade. Start at the beginning and knit a blanket of your own design. By adding a blanket stitch to your design, you'll immediately have a beautifully finished edge.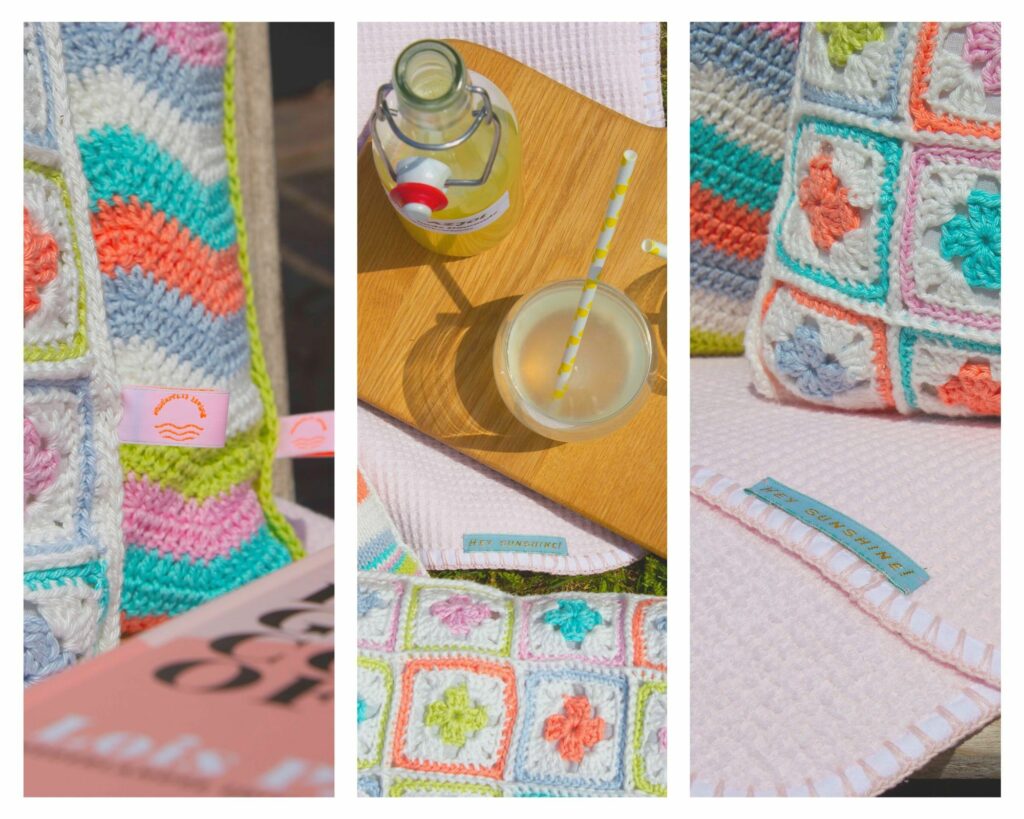 Start your own brand
Are you overflowing with ideas and just keep crocheting and knitting cushions? How about selling some creations?! Everyone gets to see what you are so good at. Design your own label with logo or name and sew it into all your handmade creations. It will look really professional. Start your own shop on ETSY, a super fun DIY platform with a massive international community of creative people.
Let the sunshine in
Instead of a label, you can also choose to stitch a text ribbon on your creations. On a text ribbon you can add a little more text for a cool quote. At Nominette you can design a text ribbon all by yourself. Great to combine two contrasting colours and add a funky symbol. Suns, hearts or smileys. The choice is massive.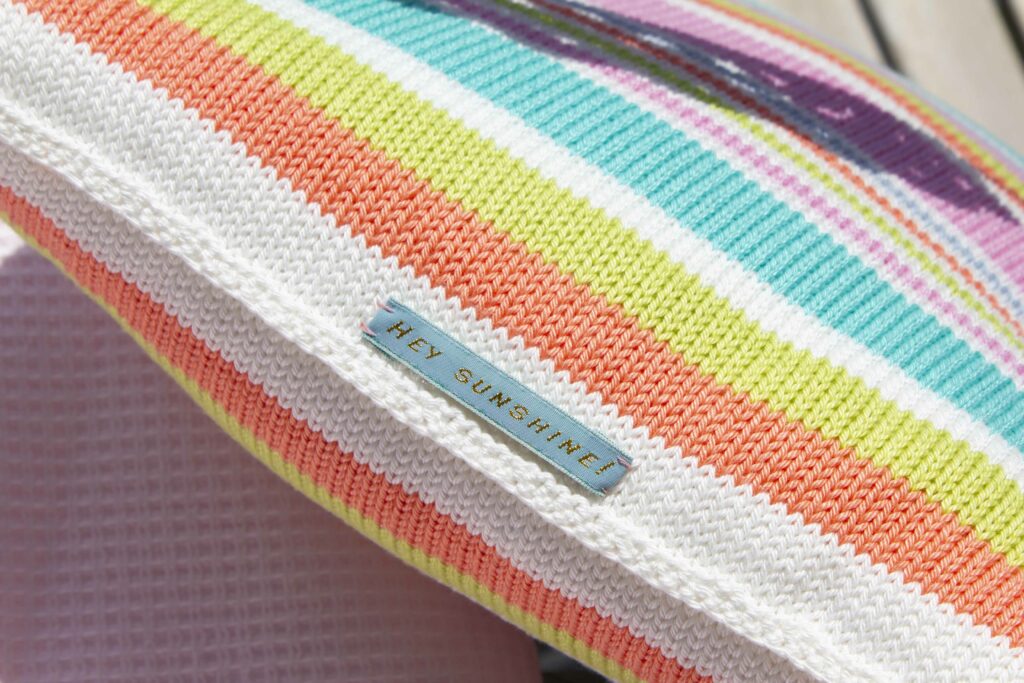 Party
Life is a party, but sometimes you'll have to hang the streamers yourself. With your hand-knitted flag line you can make your summer chill spot super festive.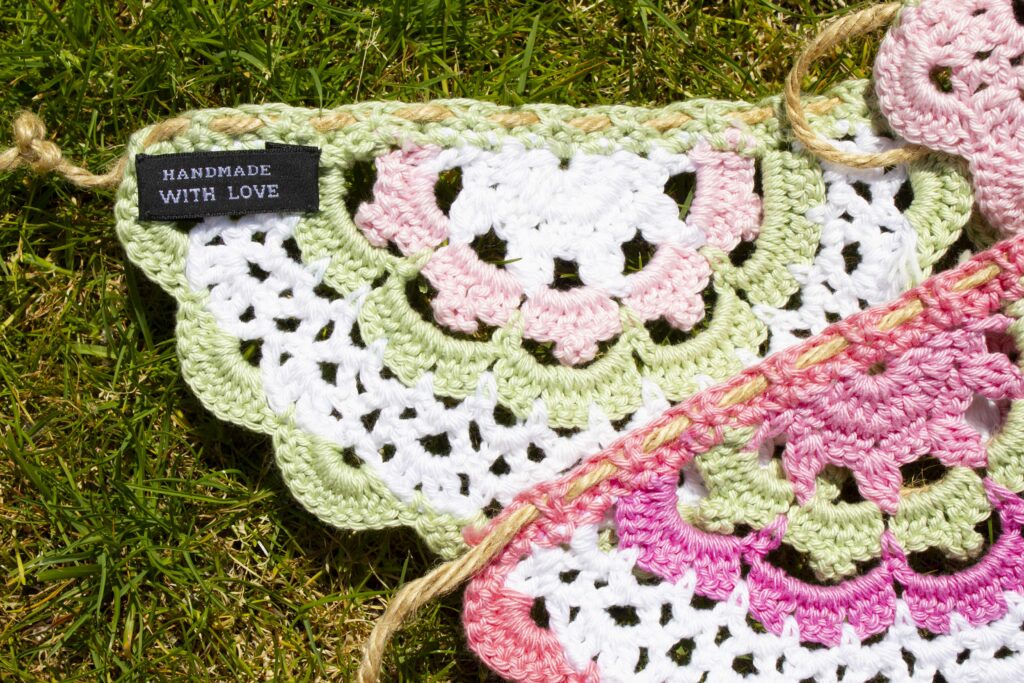 Can't get enough and are you looking for more inspiration to bring the summer to your garden? Take a look at Pinterest or check out other blog posts on our website for the best ideas. And psstt … don't forget to share your creations. We are very curious!