Sun, cosiness at home and the smell of meat on the barbecue. With this fantastic weather, we at Nominette cannot wait to start enjoying an upcoming summer in the garden. And that includes a BBQ party! We may secretly enjoy the anticipation even more, because let's be honest; a barbecue with homemade accessories, will make this meal so much more special.
Together
Setting a table entirely in your own style. Unleash your creativity and make the coolest accessories for your barbecue party. With stunning colours and prints you can make kitchen aprons, bread baskets, cutlery bags or whatever else you can magic up with your sewing skills ………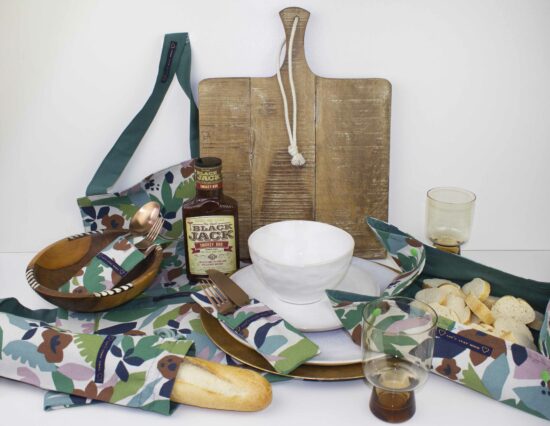 Eating with a fork and knife
Cutlery bags give your table an extra touch. Often you'd skip something like this, but having special cutlery bags lying on your garden table, will give you extra decoration points.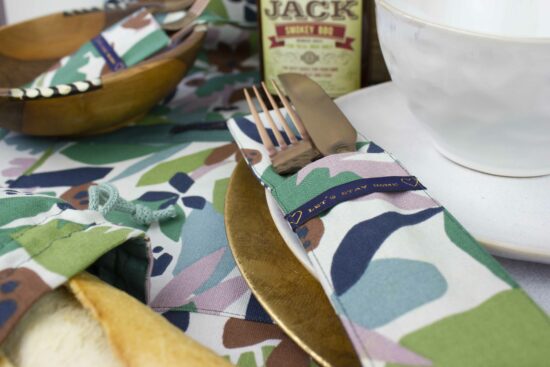 Too cute
A crispy, fresh out of the oven baguette, should not be missing from the barbecue. Lovely to present the baguette in a homemade bread basket or French bread bag. You can see, there are aeons of ways to make your table completely barbecue ready. You excited too?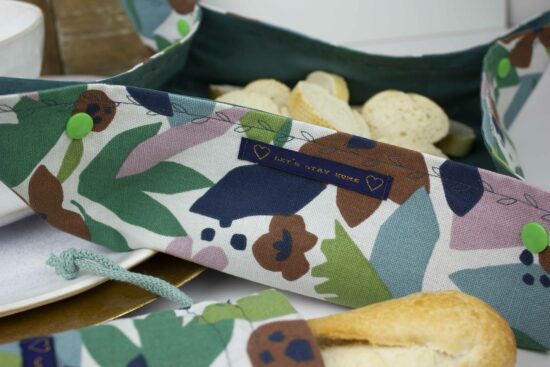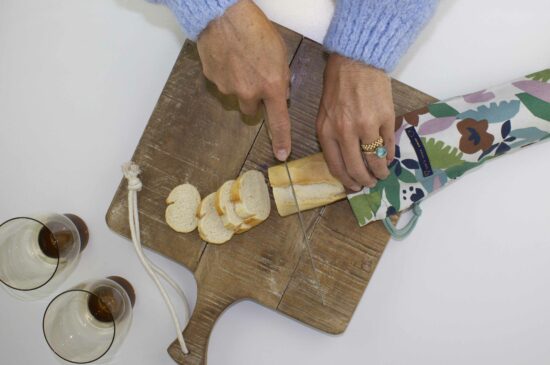 In detail
And of course we'll finish these accessories with a ribbon or label from Nominette. Not only will it look ten times more professional, you can also attach a nice message to you creation. As you always order a set with several ribbons (10 meters of ribbon or 100 labels), you can use them immediately. The text "Let's stay home" gives you the creative freedom, to make even more accessories for your home. Think of accessories for the bathroom, living room or your sewing studio. This way you'll create your own identity.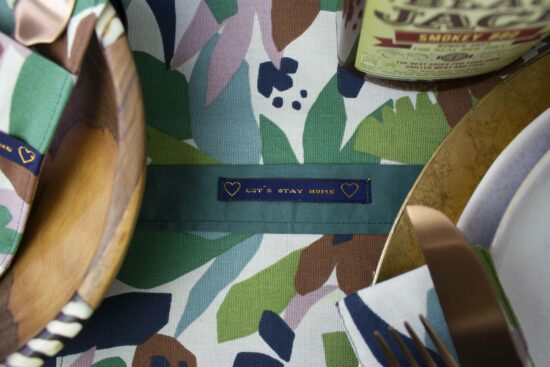 On behalf of the whole team we wish you a tasty meal!