The sun is shining, we can hear the birds chirping outside and yes, Easter is just around the corner. Despite these strange times we find ourselves in, Easter is still something we look forward to. Not only does it bring a lot of joy, but also brings out a lot of creativity. During these days that we are more or less forced to stay at home, we can roll up our sleeves to make Easter (which is taking a different turn this year) as beautiful and special as possible. And that with the whole family at home !
Colourful Easter breakfast
Good morning, time for a delicious Easter breakfast. Enjoy this feast at home with your partner, your children or the whole family. Make it all just a little bit more special than you normally do. Choose some beautiful fabrics, we bought these at fabric store Lanalotta, and let your creativity go wild. From lovely double-sided napkins to egg warmers. Fun and quirky prints to make a cheerful breakfast feast. A matching name ribbon or label with a fitting message will finish it all of nicely.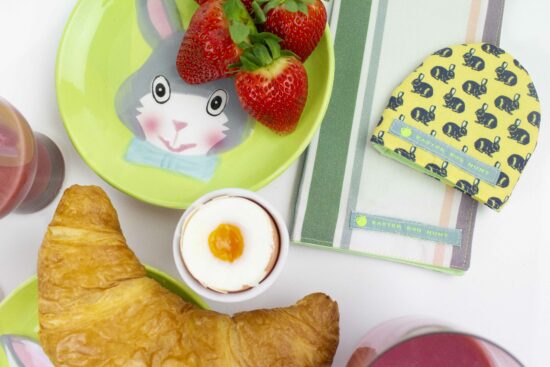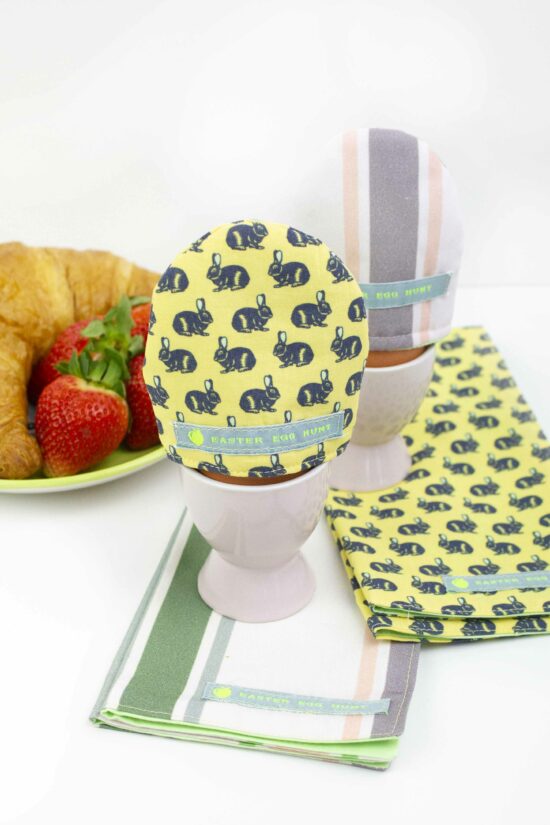 I spy with my little eye
After Easter breakfast, the hunt can start for Easter eggs in the garden!? You have challenged yourself this year to hide the eggs in the most original places and every year you're surprised by the fact you remembered where all the eggs are. An exciting hunt for everyone I'd say. But even better: surprise your children this year with a homemade egg basket in the shape of an Easter bunny. This way they can immediately store all their Easter eggs safely. With these cheerful prints, bright colours and not to forget "a label" to make it completely personal, this feast will become even brighter.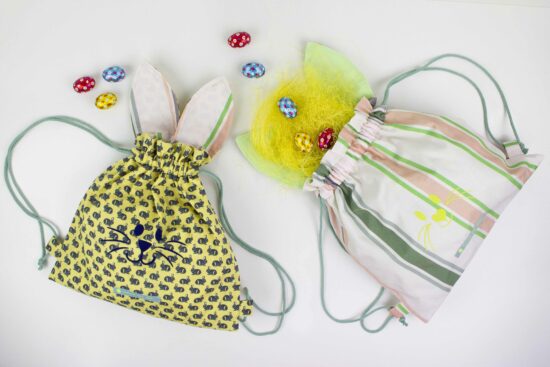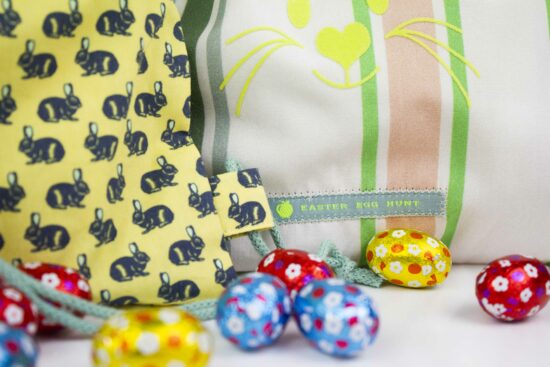 We are still producing so don't hesitate to order https://www.nominette.com/. Nominette wishes you Happy Easter despite the Coronavirus.