I do not know how you feel about this statement, but because of this amazing weather we are feeling the summer fever! This can only mean one thing… Well, actually it means more than just that. Because now the summer dresses can be pulled out of the closet again and it's time to sit outside on the terrace, that one cool beach club or maybe even go on a sunny holiday. Of course you are feeling the jitters as well. This gives us a good reason to show you how we started working with ribbon and label and be inspired this wonderful summer.
READ YOUR WAY THROUGH SUMMER
I'm guessing you know this feeling… You take a book with on your vacation and after a few pages you you can't put it down anymore. In that case there is only one lifesaver. A nice bookmark !! That way you don't have to skip a chapter, line or word and you can read on where you left off. With cheerful colours and an exciting text it will stand out even more.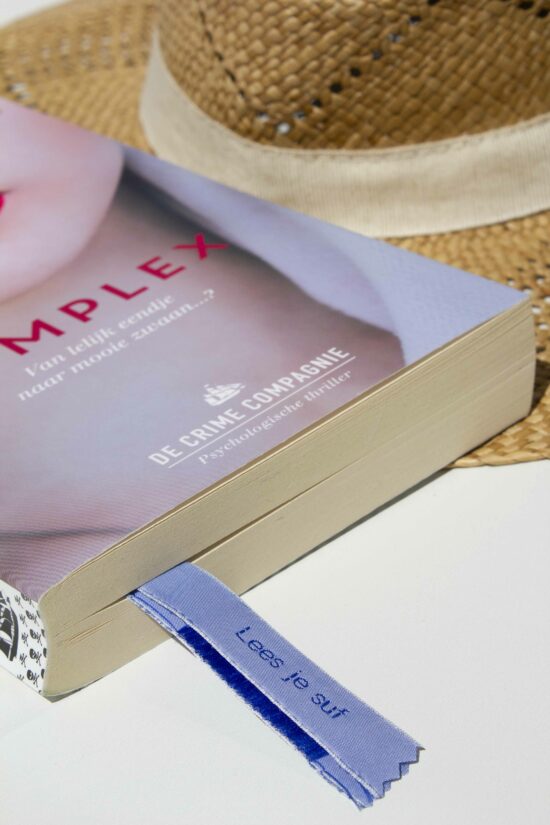 SUMMER VIBES ONLY
Off to the beach? The park or on vacation? Then pull that beach towel out of the closet. Whether you've made it from scratch or make a bought one your own, by adding a label with a quote or a logo, your towel will stand out in a crowd. By adding fluorescent colours you can make it even more summery!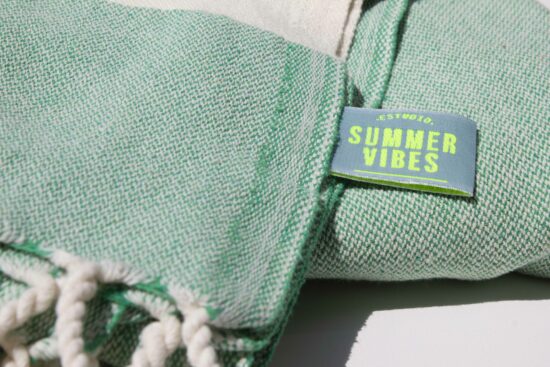 CHILLING THROUGH SUMMER
On the beach with your little one, but still want to relax? With an SOS bracelet you will feel a lot more at ease. By adding nice symbols (sun, smiley, heart) it also looks cool for them!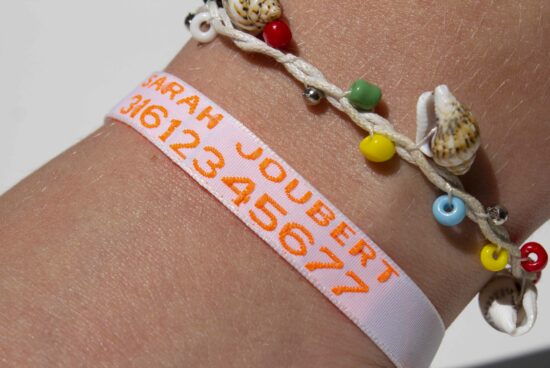 DRESS TO IMPRESS
Of course your favourite beach dress should not be missing this holiday. With a nice collar, name, logo or quote you can turn it into a great party with cheerful colours. Or make it even more playful with zigzag scissors or a colour combination of ribbon and thread. Enjoy the weather, the summer colours and be surprised by all the beauty that this season will bring you.