We get to go back… or, well, we have to go back. Despite the fact that the holiday seems to be endless at the start, it somehow seems to fly by in a second. Unfortunately, all the fun comes to an end and we will have to dive back into our books instead of the swimming pool. But don't forget, this too can be fun! By getting active in a fun way for the new school year, you can ensure that you'll get excited for school to start again!
EASY AND FUN
In love with that stretchable cover paper that will cover your books in no time. That means, even more time to pimp your books and get them to look ready and cool for history, Dutch and mathematics. Our golden tip: do you want to reuse the cover paper? Then do not use name stickers, but name labels. Apart from the fact that this looks a lot more original, you won't have to deal with sticky residue.
YOU CAN DO IT
Need some extra motivation? By creating nice ribbons with quotes on your diary, pencil case or books, you will be constantly reminded of them. That way it'll be a piece of cake to come home with a top report.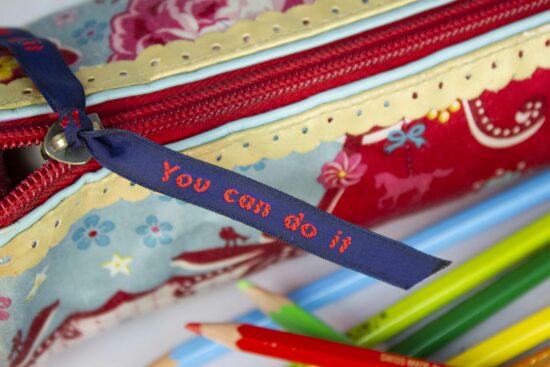 I SPY WITH MY LITTLE EYE…
… and it's mine, so do not touch! In that large bag full of stuff it is always a challenge to find your locker key, especially if you are in a hurry at the start of your next lesson. We have the solution for this problem! Hang nice ribbons on it in striking colours and show that this key is yours. That way you won't lose it or your neighbour will recognise that this key clearly isn't theirs.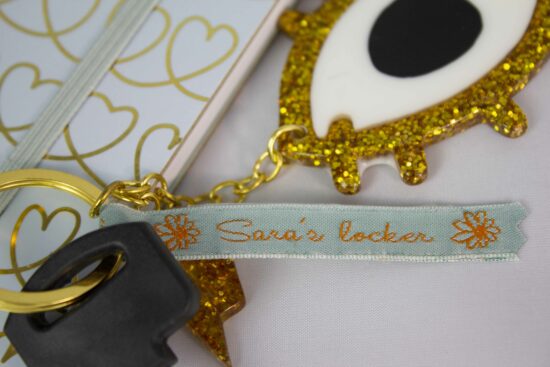 YOU CANNOT GET ME!
They can't take this away from you. After a lesson of nonstop running, you finally get to change back into your normal clothes. And wouldn't it be great, if you have found a way to evade the changing room chaos and made sure you'll take your cool gym t-shirt home again. By matching the surface colour of your name tag to the colour of your t-shirt, the focus will be on the name. And after all, that's what you want, right?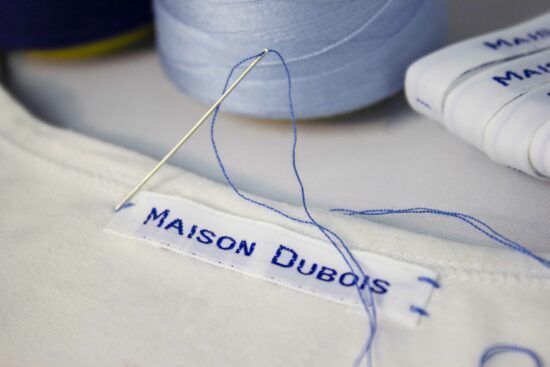 Does your boy or girl starts school in a few weeks? Don't forgot to order our namelabels on: https://www.nominette.com/