Do you have a communicant at home? We know the feeling. On a beautiful Sunday morning the time has come. The day that your son or daughter has lived towards for a while now: "the first communion". In addition to all the preparations, all the last minute details will be fine-tuned that morning, in order for everything to run smooth and look great. The moment for your son or daughter to shine, is the time for you to put them in the limelight.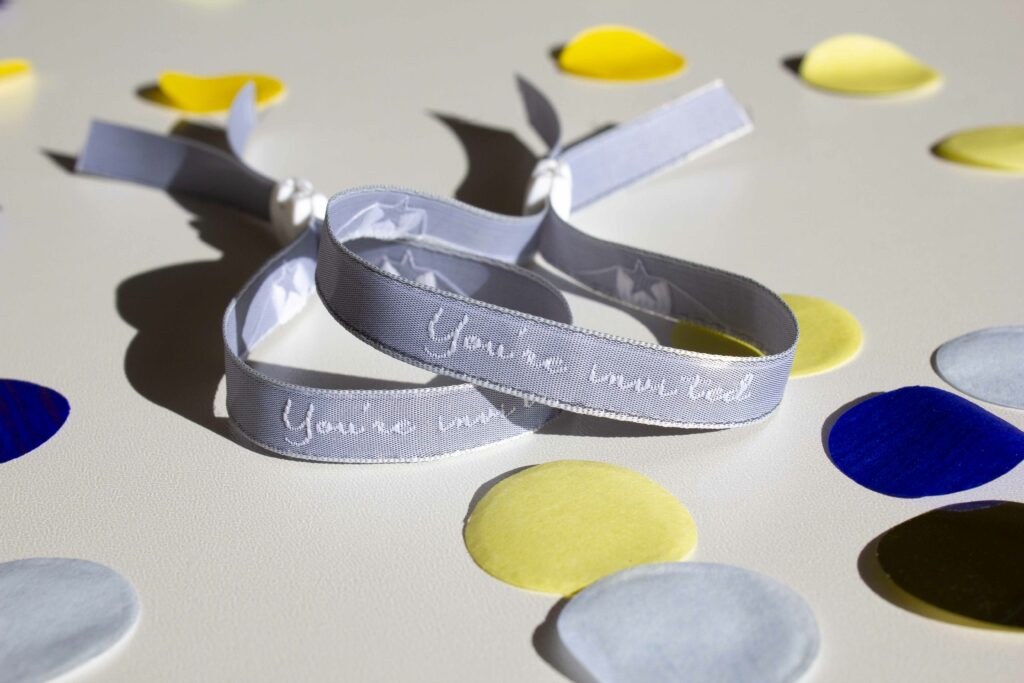 Hello friends and family …
Whether you've organised a drink, dinner or party, with a unique invitation you can make it all that more special and personal. Isn't it so much nicer to receive an invitation in the mail, rather than an impersonal email? You could even add a wristband to the letter, with a beautiful text. Now who would forget that?https://www.nominette.co.uk/order-concert-id-wristbands-now
That special moment
The first participation in the Eucharist takes place during the first communion. From now on the communicants may also receive the body of Christ. A very exciting moment! Therefore, make all elements a little more festive and unique during this special day. This also applies to the candle that they will receive during communion. https://www.nominette.co.uk/order-text-ribbons-now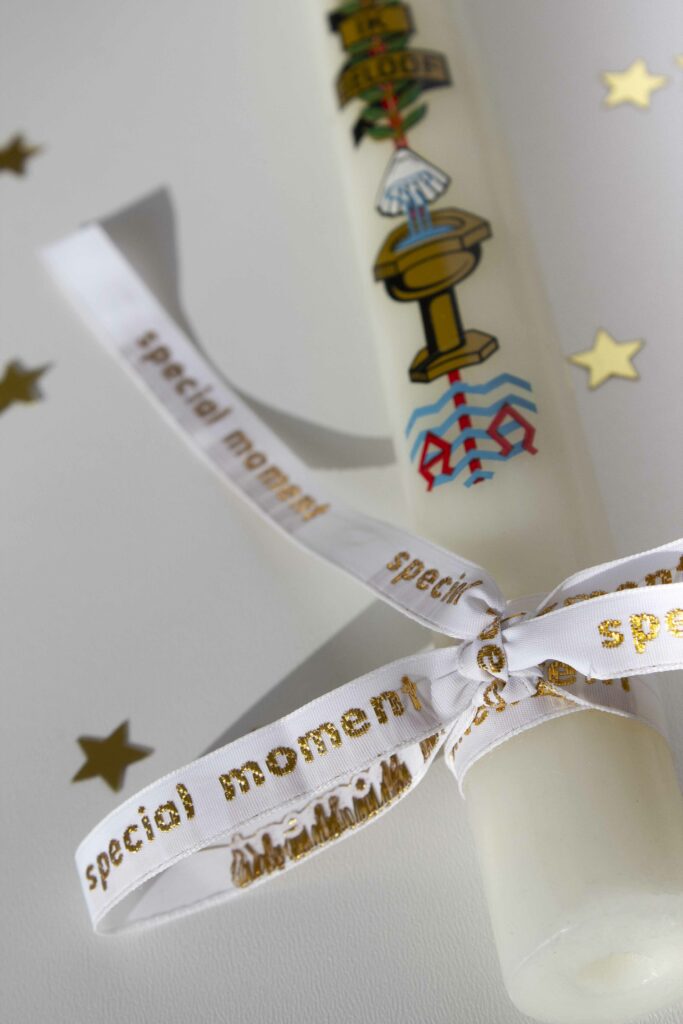 Too beautiful to unwrap
And let's not forget about the presents that will be unwrapped. Did you find a stunning little gift? Wrap it especially nice, that way their eyes will directly focus on your present. By adding a nice ribbon, with a unique text it becomes more personal and the ribbon just might get a new place after unwrapping!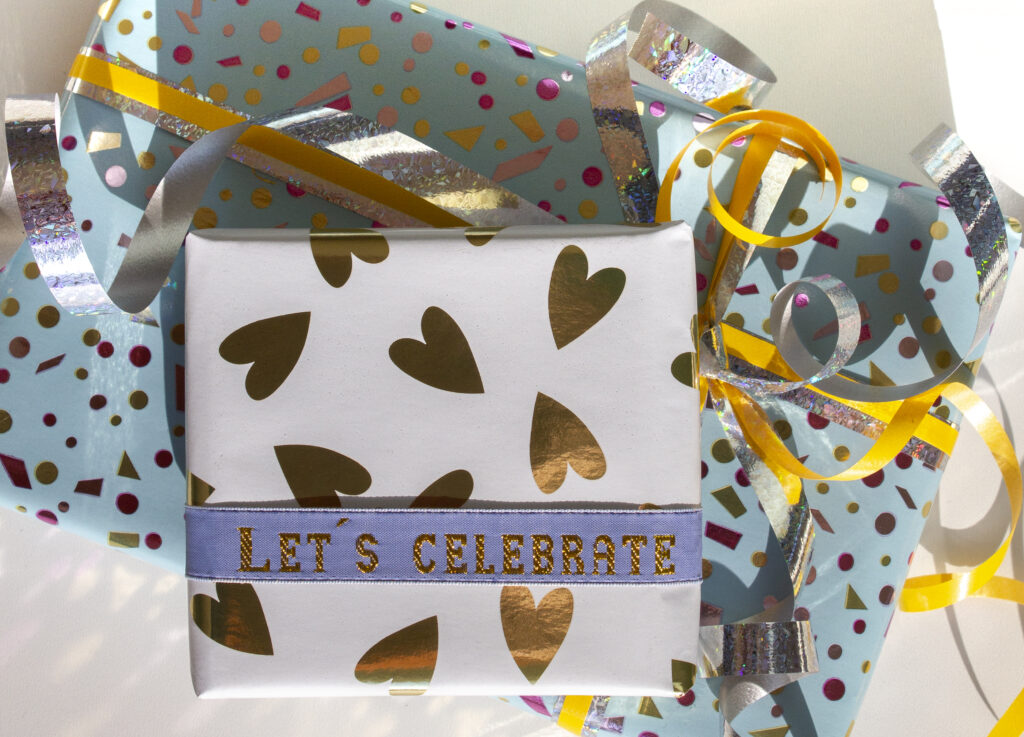 Let's eat!
Will there be yummy snacks on the table or are the guests receiving a delicious piece of cake? Why not decorate the appetizers with fun skewers you have made yourself. The easiest way is to glue the ribbons to the skewers and let them dry on a newspaper. Have fun!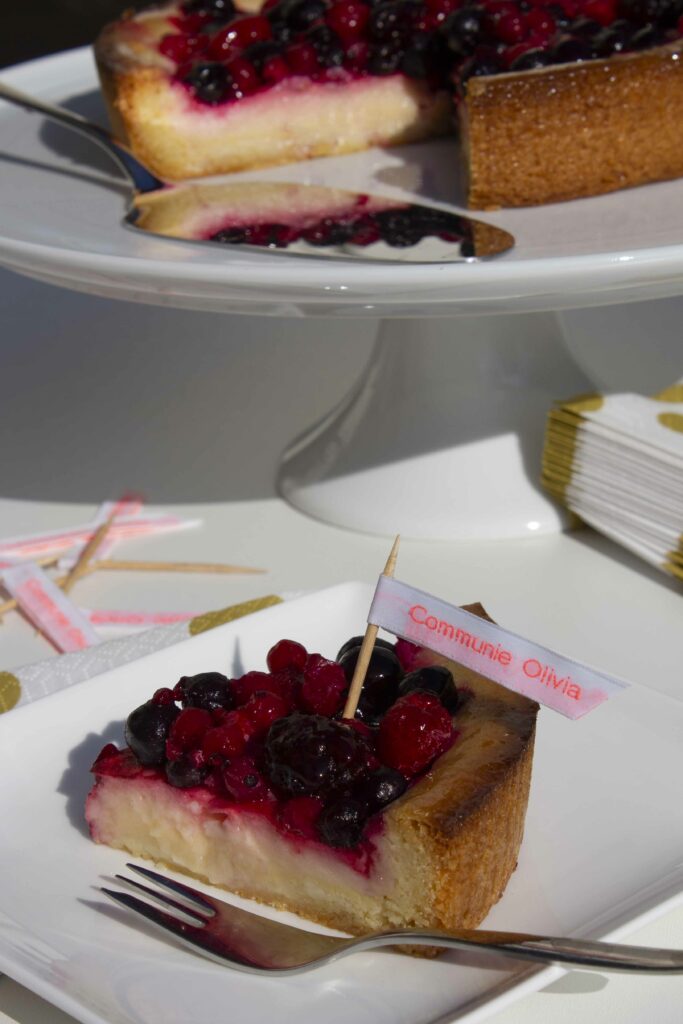 Don't forget to order your label, ribbon or wristband http://www.nominette.com/www.nominette.co.uk/nominette.eu