A miracle! So precious, so tiny and sweet! Probably you cannot wait until the day arrives when your little baby will be in your arms and in the mean time you are busy with all the preparations.Or is it perhaps a friend, sister or cousin who is expecting and you have been pondering what Original baby shower gift to get her. The perfect moment to get creative yourself.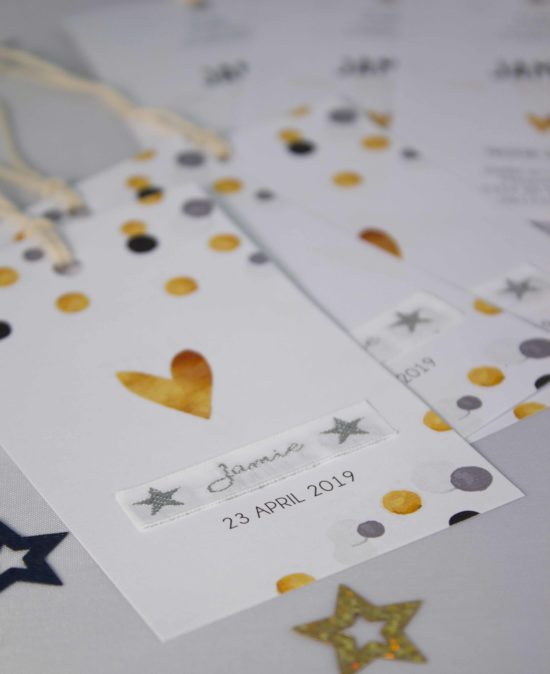 EVERYONE MAY KNOW, I AM PREGNANT!
Unbelievable isn't it, 9 months of waiting… Besides the fact that you have been counting the days till your precious one is there, a couple of preparation will have to be made before the happy day. It is one on the nicest thing to do during maternity leave, doing the last couple of things yourself. For instance the birth announcements you will send out. Could be that you are keeping it a surprise if you are carrying a boy or a girl. Or maybe you haven't picked a name yet. Would you like to do something different then the rest? Then try Nominette's labels. For example, with a beautiful quote or the name of your baby. You won't even have to sow it on to anything. Once the announcements have been Printen you can just glue the labels to the card. Easy and original, don't you think?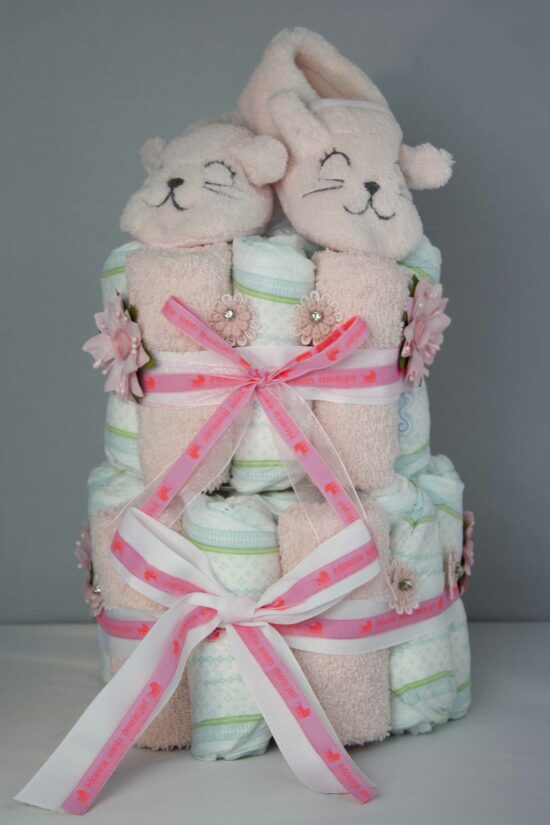 DIAPERCAKE IN THE MAKE!

And there it is… The diaper cake! A brilliant present to gift to a new mother. Not only original, but here can never be enough diapers in the beginning, don't you agree? Roll up the diaper and use an elastic band to hold it all together. Continue this way until you are satisfied with the size and shape of your cake. Next step is to decorate the cake. Choose a specific look and decorate the cake with small gifts like bibs, tiny baby socks or a little teddy. Adding one of Nominette's labels will make your diaper cake stand out and add the personal touch that you desired.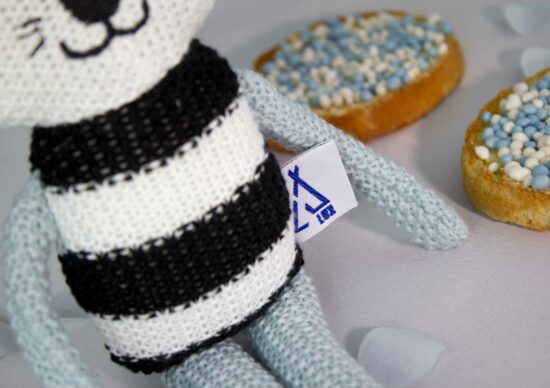 Oh boy!
Are you as big a fan of knitting and sowing as we are? Fantastic! Then you will arrive at the next baby shower with the most original and personal gift. Who knows maybe the time is right for you to start your own little brand? With a special online tool, it is now easier then ever to order your own brand labels for your business in Nominette's Webshop. You get to show off your talent!