DIY STEPS
Are you starting to feel it too? Christmas is in the air! We can feel it too and that is why we cannot start early enough. If it is still a bit too early to start decorating the Christmas tree and hanging up some mistletoe in the house, we'll start by making some decorations. Smart huh? That way it is not too obvious and are we able to be in the creative Christmas spirit. What do we have in store this time? A Christmas ornament to decorate the Christmas tree.
Step 1 Requirements
What you'll need?
Your favourite ribbons. Choose a ribbon with silver or gold and you will get a sparkling effect. A sturdy needle, with elastic transparent thread. Beautifully coloured beads and strong hairspray.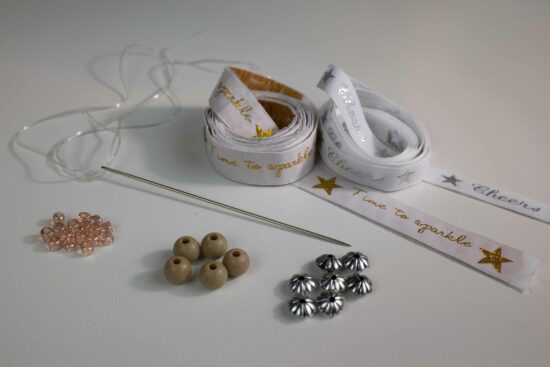 Step 2 Let's get started!
We'll start with the transparent thread. Start by making a loop in the middle of which you'll end with a knot. If all goes well, the two threads now run side by side. Time to string the first beads on it. Now we'll continue with the ribbon. Make sure the right side of the ribbon starts at the top. Now you also put the ribbon on it, which will follow with a bead, ribbon, bead, ribbon etc. Finish with some beautiful beads and a button and your decoration for the tree is ready. You can decide how large you want to make the loops. Make sure you start small. This way the Christmas ornament will turn out best.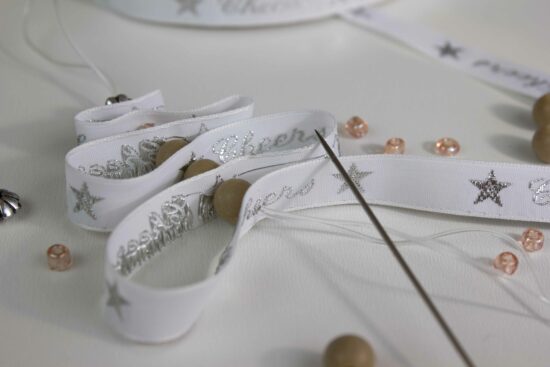 Step 3
Is it ready? Then we've got a good tip to make your ornament even stronger. Lay it down, make the loops nice and large and make sure that it lays flat. All in place? Just as you want it to be? Then it can be sprayed with hairspray. Turn the ornament around and do the other side too. Let it dry and tada! It's ready.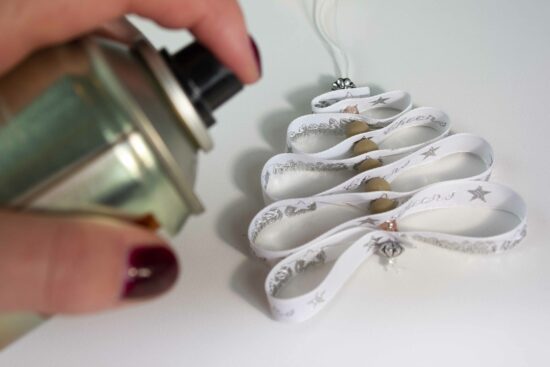 Finish result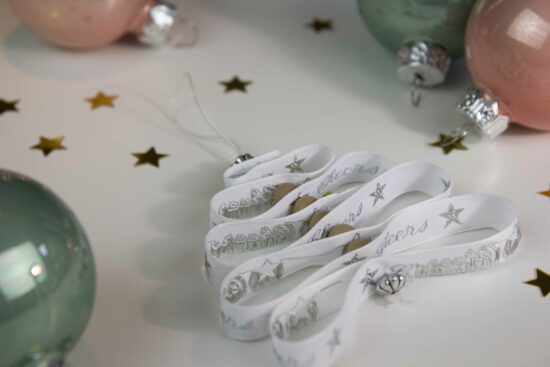 Please take a peak on Instagram or Pinterest for more inspiration!