With the excitement of Christmas still fresh in our minds, it is time for the last party of the year. Ready for countdown! Time for a new, exciting year ahead. Enjoying an evening with friends, delicious food and lots of bubbles, the evening can begin. Ready to add some confetti to your evening?
PARTY ANIMAL
Let's start 2020 with a bang, we are going to celebrate. Who will be joining your blastingly fabulous party? Send your loved ones a personal invitation and "shine" with your creativity. An invitation in combination with a ribbon will ensure the perfect look!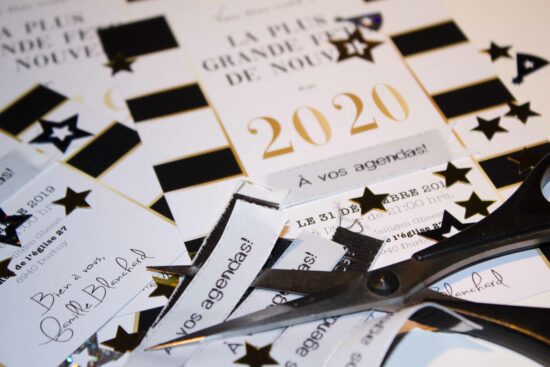 A GLASS OF LIQUID LUCK
3 … 2 … 1 … "HAPPY NEW YEAR". With a bottle of champagne in your hand, you pop the cork of the bottle and pour those delicious bubbles. Time to toast to a healthy, happy and loving 2020. With a ribbon on the flute or a label with a self-designed logo you will surprise your friends even more.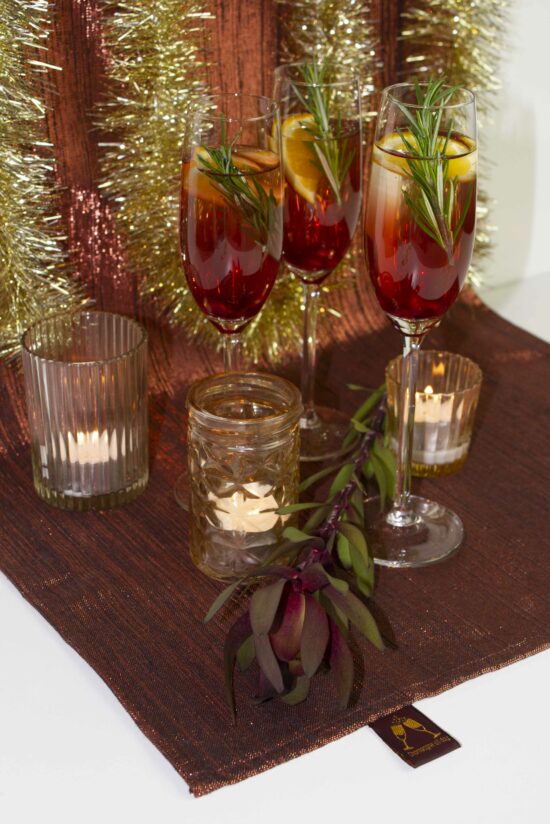 DROOLING WORTHY
Attract attention with a grazing platter? An extra touch of glitter and unique skewers; this way your platter will not only become festive but wonderfully personal. Have your best message woven on a Nominette ribbon and attach it to your skewers with a button or a little glue.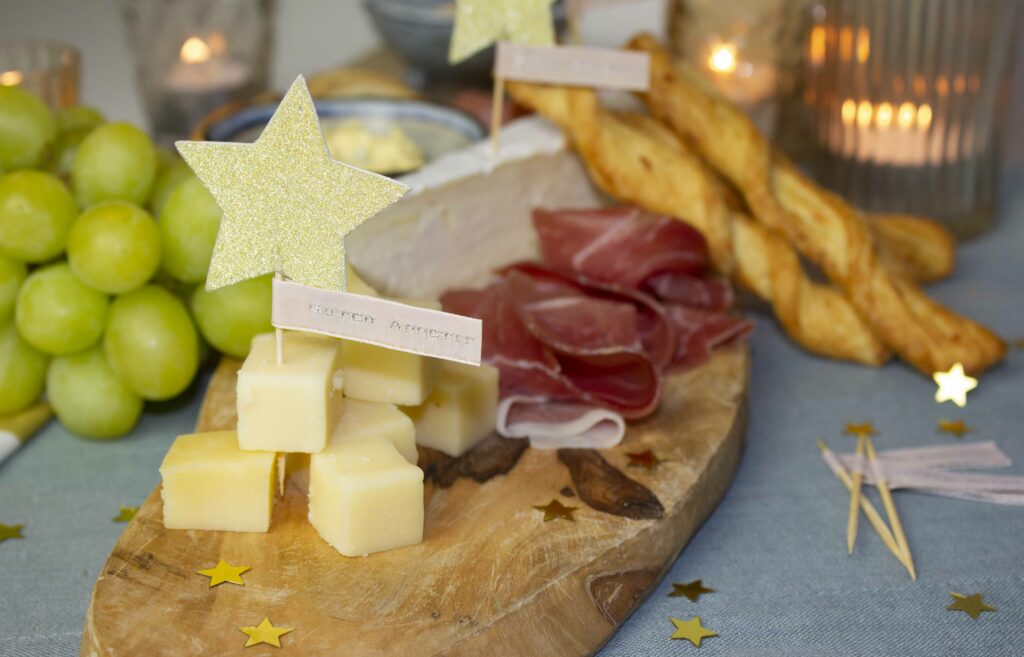 CUDDLE TIME
After an evening full of snacks and drinks, the next day you'll be sitting on the sofa in front of the fireplace and it is time for absolutely nothing. Or is it? Maybe it is time for some new creations? Make it cosy for yourself, grab a cup of tea and start working on something with the holiday cheer still in the back of your mind. What do you think of those fluffy socks? Could they not use an extra touch of sparkle?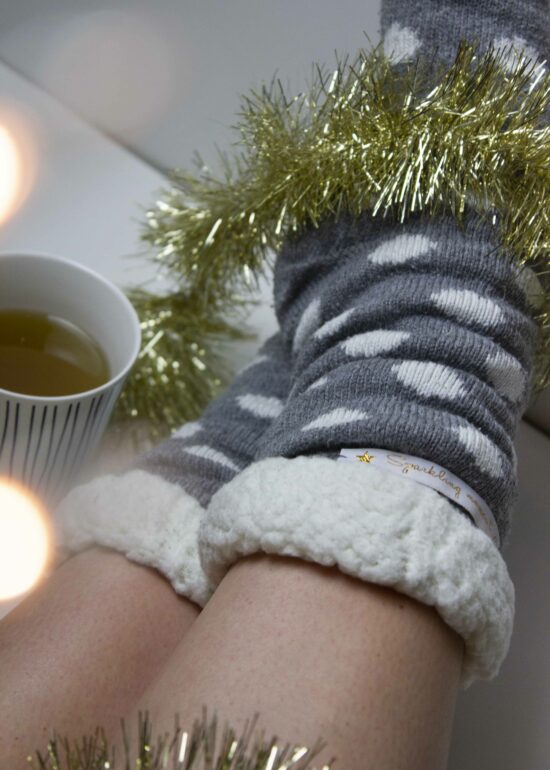 Happy New Year and see back in 2020!!!