In this column we put creatives or small businesses in the spotlight to talk about their passion. This time in Creator in the spotlight, the artisan crochet creations from Sana and Mahi from Our Crochet Stories.
The story of Our Crochet Stories
Mahi and I (Sana) have been friends for twenty years, having first met as colleagues, we were lucky to have lived very close to each other for ten years. We both started doing crochet more than eight years ago. I was taught by my mum, who makes beautiful crochet work. She suggested me to learn, and taught me a few stitches. I never learnt to read patterns, but it doesn't matter, as I have 3 or 4 favorite stitches I mix in different styles, making each blanket a unique one.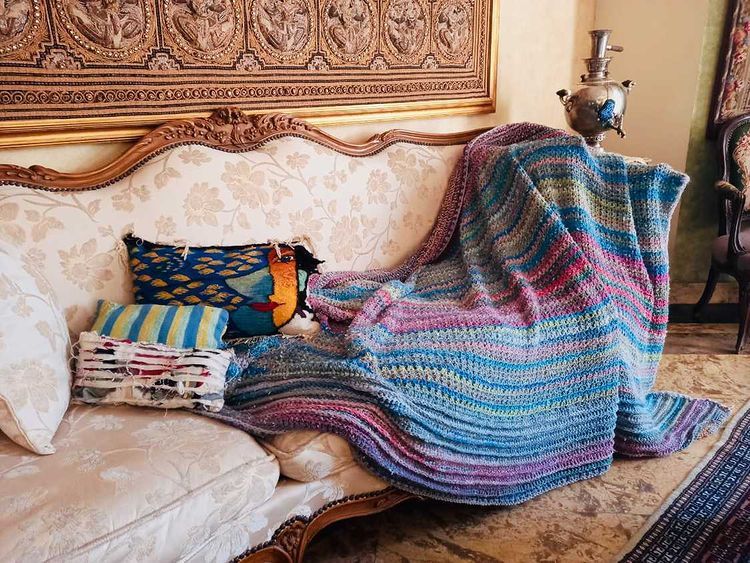 Three years ago, Mahi and I set up a joint Instagram account, 'ourcrochetstories' to show our creations, make new connections and inspire. I am based in The Hague and Mahi is in Cairo, so Our Crochet Stories has been a virtual platform connecting a lovely supportive community of fellow crocheters, knitters and other crafters.
Teamwork makes the dream work
Mahi & I make a good team; while my specialty is blankets, Mahi creates crochet flowers, bags and amigurumi dolls. She also does embroidery and creates her own patterns for the embroidery. Mahi also writes children's books and has created unique amigurumi dolls for the characters of her books.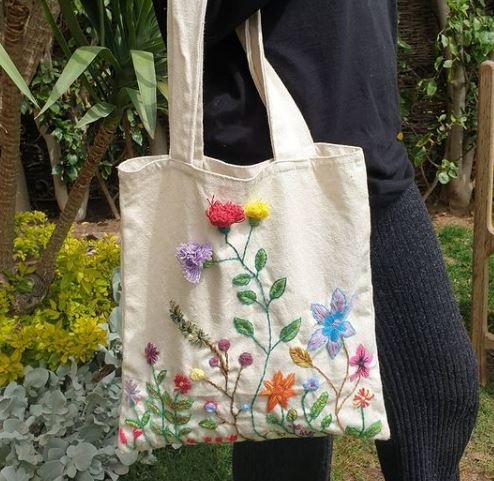 I only make crochet blankets and love to mix colors and yarn. I have already made about 80 blankets for family and friends. I am very happy that these blankets, with our own 'Sanssoun' label by Nominette, have traveled far and wide. From several European countries to the US, Canada, Japan and the Middle East. I pack each blanket, spray it with some favorite perfume and include a handwritten card.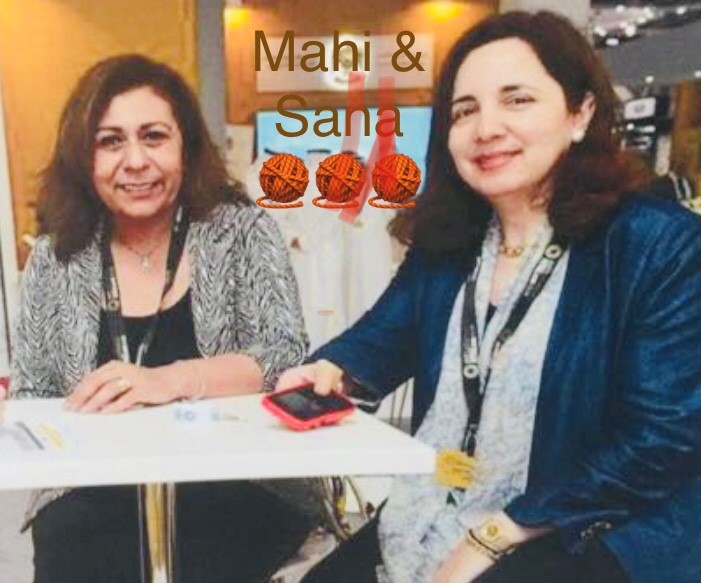 Our own labels
I ordered my first batch of my own personalized labels three years ago. I found it very easy to create my labels through the Nominette website. The delivery is always very quick and the labels look really nice. Last year, during the first COVID lockdown, I was in Gent in Belgium and had forgotten my labels in The Hague. Therefor I ordered a new batch. This year, I saw that Nominette has new designs, so I ordered a third batch with various colors, which I already used in my colorful blankets. Having my own labels makes the handmade gifts even more personal and special.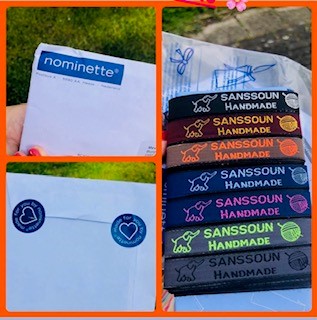 We love our personalized labels. Whether you sell your work or not, we find the labels very distinctive. Thanks very much to Nominette for having asked us to share our story and we wish all fellow crafters success in their work.
Do you also want a chance to get featured in 'creator in the spotlight' with your initiative? Send your request with subject 'creator in the spotlight' to info@nominette.com and maybe your story will also be featured on our blog!