You have your own clothing store, studio, webshop or you are just creative and would like your own woven labels in your products. Super nice, as this will make your product more recognizable and professional. But what type of label to choose? A label with end fold or centre fold? And what should you pay attention to when choosing the type of label? We are happy to help you with this.
When designing a label, it is important to determine how and where you want to incorporate it into your product. With our labels with logo and our clothing labels you have various options; a label with end fold or centre fold. We'll explain the differences further below.
Label with end fold
For a label with an end fold, fold the ends of the label over. This type of label is often used on the back of a garment, or to stitch onto a garment. After folding (you have to do it manually because our labels are supplied on roll) the label can be stitched on the left and right side. This way the label will lie flat on the garment.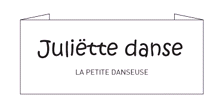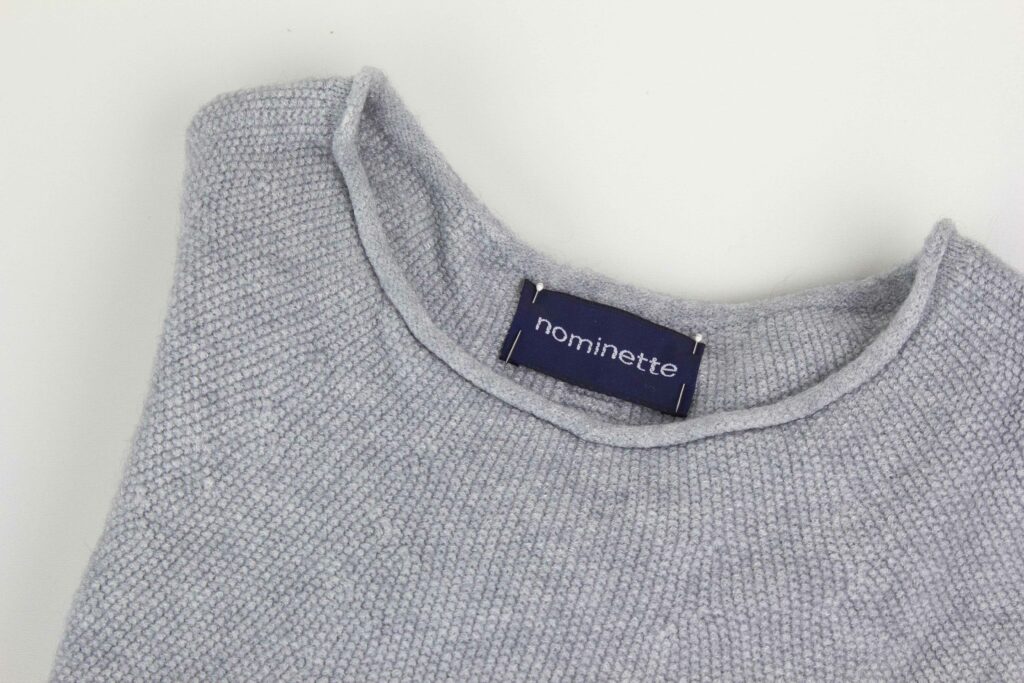 Label with centre fold
A label with a centre fold is attached in a seam of a product/garment, for example on the side of a pillowcase. After you have folded the label in the middle (for example with the help of an iron), there is room to slide the label into the intermediate seam. Then the product and therefore also the label are stitched.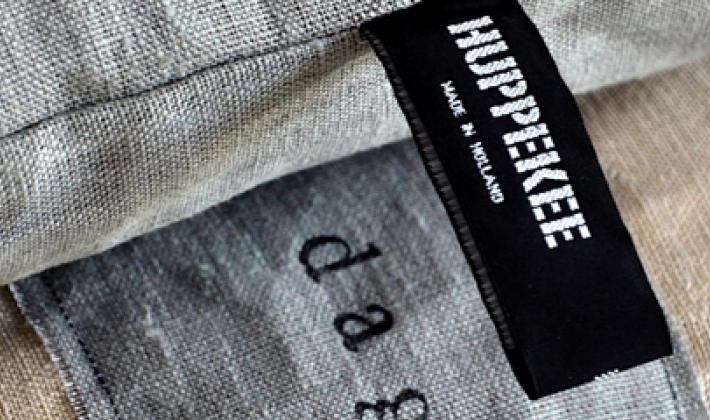 Centre fold: landscape or portrait?
With a label with a centre fold you can choose a landscape or portrait label. What exactly is the difference between a landscape or portrait label? With a landscape label, the label is in horizontal direction, so in width. With a portrait label, the label is vertical, in height. The logo and/or your text remains horizontally placed on the label with both options.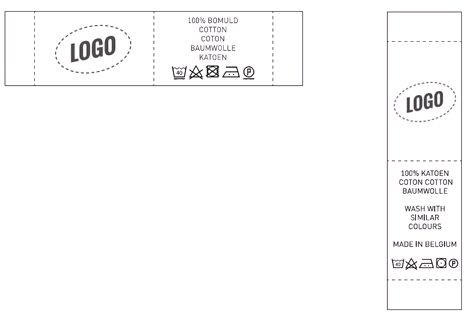 Now that you know how you want to process your label and you have chosen a label type, you can proceed with the design of your label. If you are still unsure about the type of label you want, for example a clothing label or a sew-on label, then stay tuned. A detailed explanation will follow soon.
Do you have any other questions other than these blogs? Please feel free to contact our customer service via +32 53827770, send an email to info@nominette.com or send us a message through our Instagram page.